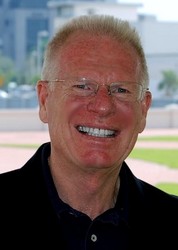 Our work can be international in scope but this is our home.
Palm Beach Gardens, FL (PRWEB) April 9, 2009
Design firm Creative Works, Inc. has received Palm Beach County certification as a Small Business Enterprise. The certification applies to Creative Works' graphic design and industrial design services.
Headed by Robert W. Jahn, former head of Florida design for DiVosta Homes and Pulte Homes, Creative Works is an industrial design firm founded during the 1970s. Serving clients in Florida and other states, as well as the Caribbean, Creative Works specializes in visual design, packaging design, and product design ranging from marketing and sales center displays to product development.
Through relationships with other partners, Creative Works helps product development clients with a turnkey service that extends from obtainment of capital to product design, manufacturing, distribution, promotion, and accounting.
"The certification granted by Palm Beach County means a lot to us," said Jahn. "Our work can be international in scope but this is our home."
Current projects of Creative Works include packaging, design and branding for Microsil Solutions, a nano silver-based nutraceutical used for the treatment of skin burns, wounds and other infections, including control of MRSA ; developing a new corporate identity for Biovita International, a Vancouver, BC-based manufacturer of non-pharmaceutical supplements; corporate identity services for Lake Effect Communications, LLC; planning for launch of a venture-backed company based on the intellectual property of a university researcher in Texas; and re-branding of a 26 year-old multi-level marketing group, ProNatura, in The Netherlands.
Creative Works, Inc. has the web site address: http://www.creativeworksusa.net.
###