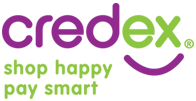 CredEx GreatOffers helps consumers get credit to shop online.
Secaucus, NJ (PRWEB) April 26, 2011
Emerging Payments Technologies Inc., creator of the alternative payment solution CredEx®, has launched its new CredEx Great Offers service that helps e-Merchants increase conversion by providing access to customized credit and payment products on their websites. Great Offers proprietary process helps customers find the payment products they are more likely to qualify for in today's challenging credit environment.
CredEx Great Offers uses the Company's patented Express Verifiable Authorization® technology to prequalify each customer for the most appropriate credit or payment product based on algorithms, databases and bank credit underwriting guidelines.
CredEx collaborates with more than 10 major companies including Citibank, Discover, HSBC, Barclays and American Express that offer a credit card online. These companies may issue a merchant's customers a credit card that offers low interest rate financing or cash back bonuses. CredEx's innovative way of accessing its network of banks is designed to help more customers get credit, even customers with fair or poor credit ratings.
Participating e-Merchants feature CredEx icons on their websites. There's no technical integration required. Customers can visit CredEx.net and benefit from Great Offers and apply for credit.
To activate Great Offers, the customer enters just a few pieces of non-personal information. For example, first name, last name, address, date of birth and only the last 4-digits of the Social Security Number. In just a few seconds, CredEx verifies the person's identity and determines which credit offer the customer is most likely to qualify for.
"Express Verifiable Authorization is a patented technology where CredEx gathers innocuous, yet unique information to identify the person. CredEx accesses an array of databases to prequalify each customer with a credit card company," says Stephane Touboul, CEO of Emerging Payments Technologies, Inc., creator of the CredEx brand and Express Verifiable Authorization. "This increases merchants' conversion rates and helps customers get credit."
Most responders to CredEx Great Offers are eligible to receive a free copy of their credit report.
CredEx members can store their account number in the CredEx Pay Vault. Similar in design to PayPal's wallet, CredEx expects the Pay Vault to become a fast, safe and easy way for CredEx members to shop online.
"CredEx's new Great Offers program increases conversion. When e-Merchants feature the CredEx icons on their websites, they provide a way for customers to apply for credit online," says Carl Stefanelli, CredEx Head of Merchant Sales. "Great Offers is very valuable to merchants in today's challenging credit environment."
About CredEx:
CredEx is the flagship brand of Emerging Payments Technologies, Inc. - a leader in alternative billing and payments for over 10 years. CredEx® refers customers to its partner banks that may issue a revolving line of credit. Participating merchants feature the CredEx® icon on their websites and CredEx facilitates e-Commerce by connecting e-Merchants, customers and banks. Express Verifiable Authorization® or EVA® patented technology is the cornerstone of the CredEx® Great Offers credit finder service. CredEx's owners have built several major companies and are recognized leaders in the US and Europe in the mainstream and alternative payments industry.
# # #