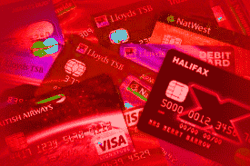 most Brits would be comfortable with this kind of surveillance - especially if it prevents another 7/7 or Drummer Rigby style attack
London, Birmingham, Manchester, Edinburgh, Cardiff (PRWEB UK) 12 June 2013
According to news in yesterday's Time magazine, the US National Security Agency isn't just tracking our calls and emails, it's also monitoring payment card transactions too (like credit cards).
Reasons cited for the intrusion are 'to help stop terrorism' by flushing out potential terrorists who are buying bomb ingredients, visiting sources of extremism and relocating capital illegally. Although, as suggested in Time, it is likely that the program's broad reach is already collecting information on "...purchases made by innocent American citizens, as well".
Madeline Aufsesser, a senior analyst at the Aite Group (an independent research and advisory firm focused on business technology) commented:
"There is a long history in the government looking at the credit card transactions in specific case where they're trying to solve a crime"
According to an unnamed source in the Wall Street Journal, NSA has been attaining purchase information from credit card companies but it did not specify what type of information was being provided. However, it could be data from global payment processing systems like Visa and MasterCard as well third party processors or issuing banks like Bank of America and Chase.
Even though it is believed the NSA cannot see exactly what individuals are buying they obtain a constant data stream, most likely 'metadata' which details transactional elements such as account/card number, where and when a purchase was made and for how much.
Influential blogger, Brian Krebs (KrebsOnSecurity.com) stated that "merchant category codes" in the data provided, can give evidence as to what a consumer bought even if the exact items were not revealed.
The NSA is also reportedly keeping a close eye on prepaid debit card activity.
"Prepaid is a giant mess," Krebs says. "There are a myriad ways that people can move money into and out of prepaid cards", adding that many issuers don't ensure names and addresses match up correctly. He added, "...[i]t is much easier for people to obtain cards under false identities and pretenses".
A compareandsave.com spokeswoman commented:
"The moment we use our cards to pay for something we already leave a trial that can be potentially traced back to us, that said the same is equally true of most reward cards.
Why people would be more concerned with their national security service having details on them than the big supermarkets is a bit of a mystery. Obviously most of us have little to hide and given that their is no intrusion to daily life I expect most Brits would be comfortable with this kind of surveillance - especially if it prevents another 7/7 or Drummer Rigby style attack."
___________________________
compareandsave.com is one of the UK's leading personal finance comparison websites. Based in Colchester, Essex, compareandsave.com has been helping UK consumers get a better deal on credit cards, savings accounts, personal loans and more for over five years