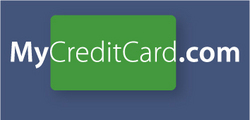 We knew that we wanted to offer our visitors access to additional online services
Atlanta, GA (PRWEB) March 18, 2008
MyCreditCard.com, a website that allows visitors to compare and apply for a credit card online, is pleased to announce its affiliate partnership with WhyBuy.com, an innovative new rental website where visitors can rent anything online and listings are free.
Visitors to WhyBuy.com can take advantage of the services offered by MyCreditCard.com by clicking through to the MyCreditCard.com website from the site's Partner Services section. Once on MyCreditCard.com, visitors can compare credit cards and apply online from the site.
"We knew that we wanted to offer our visitors access to additional online services," said Woody Alpern, one of the founders of rental website WhyBuy.com and MyCreditCard.com. "MyCreditCard.com offers the kind of online credit card comparison process that is unrivaled by any other website such as approval for select cards in as little as sixty seconds, so it was a natural choice for our site."
MyCreditCard.com offers visitors the opportunity to compare credit cards of all types from every major company. People looking for the best airline miles, cash back, rewards programs, interest rates, and no annual fee cards can choose the best fit and apply for a credit card online. The site also provides information about credit cards for students and businesses in addition to traditional consumer credit cards. For more information, please visit http://www.mycreditcard.com.
About WhyBuy.com
WhyBuy.com is an innovative website that offers free rental listing services for any type of item available for rent, from apartments to vehicles to tools. Rather than charging its users, the rental website's revenue comes from other sources, including affiliate partnerships, a premium version of the site, and sales of advertising. The site was founded in 2008 by a group of Atlanta-area entrepreneurs.
About MyCreditCard.com
MyCreditCard.com is unique website that continually monitors the credit card industry to find all of the best credit cards in a wide range of categories, from student and business credit cards to cards with rewards programs. Visitors to the site can compare credit cards in each category to find the ones with the best fit for their lifestyle and apply online in seconds.
###