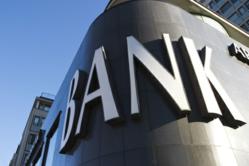 Miami Beach, FL (PRWEB) November 16, 2011
Together, the new entity will provide both traditional and e-commerce businesses with products and services including business-enhancing search engine optimization (SEO) to complement wholesale merchant processing. Included in the JV is the ability to generate qualified leads for Sales Agents. The venture will also offer merchants a diverse suite of Financial Services products including working capital, merchant cash advances, equipment financing as well as Gift & Loyalty programs, Payroll Services and merchant-friendly PCI-DSS solutions.
Merchant Data Systems, founded in 1997, has, from the outset, been committed to outstanding service, innovation and excellence in both their payment processing products and their delivery of world-class, personalized customer service. Commenting on Merchant Data Systems' track record of personalized service, Karma Snack's CEO Eric Rosado said, "This JV is the perfect marriage of solutions for businesses looking to grow. I am impressed with Merchant Data Systems as they embrace a model of providing outstanding customer service." Drew Freeman, President of Merchant Data Systems affirms, "Not only will merchants love this, Venture Partners, ISO's and Sales Agents will benefit from merchant sales leads, new products to sell and significantly improved client retention. MDSSEO will deliver marketing services for merchants as well as a broad range of innovative financial services that clearly differentiate MDSSEO from other payment processing companies that may rely on a price-based commodity sales model. Adding the customer interactive services of Karma Snack to assist merchants' growth is a win for businesses of all sizes."
Both companies are already available to their clients 24/7 — the joint venture reinforces this availability with the support of two teams joined together to assist merchants in creating new sales and ensuring they have the best credit card processing program available today. MDSSEO will deploy a consultative approach with business owners in order to assure their business is equipped with the financial products and services they need while keeping costs very low. Merchant Data Systems COO, Spero Lyons states, "Karma Snack's model of growing merchants' sales is the perfect complement to our financial services package which is expanding significantly. We have put together a unique value proposition for the merchant community and have woven together an intricate set of products and services that merchants need to compete in today's economy and competitive marketplace." Freeman adds, "This is another example of our Partnering Mentality as we continue to develop new products and marketing strategies while steadfastly working with new companies to create value for both merchants and the merchant services sales community. We know merchant level sales professionals appreciate the differentiation we bring to the payments space."
"This is the same philosophy espoused by Karma Snack regarding the support for both traditional retailers and online, Internet businesses. With extensive expertise in website development, search engine optimization – SEO, Marketing campaigns, Advertising campaigns; whether pay per click – PPC, social media, Google Adwords or any other venue," Karma Snack COO, Adelard Gasana states. Karma Snack attends entirely to the online presence of a business. They also believe in being completely transparent with their clients, and to this end have developed the Karma Snack "Snackboard." This sophisticated software allows all members of a merchant's business team and our MDSSEO team to be apprised of every component of the merchant's business on the Internet and the progress of online campaigns, any hour of the day or night.
MDSSEO assures their clients that each and every sale is successfully transacted, regardless of how the customer chooses to pay. Through cutting edge technology that brings client websites, marketing campaigns and advertising campaigns together to grow sales, this venture between two successful, customer-oriented companies assures MDSSEO clients will readily find their products and services at the top of the search engine results. Merchant Data Systems, like Karma Snack, has been active in creating tools that protect and enhance on-going success. Both companies have been active in implementing multiple initiatives to enhance their clients' business with an unparalleled supportive infrastructure. With the combined technologically advanced systems of both Merchant Data Systems and Karma Snack, MDSSEO looks forward to being the complete online and financial resource for any business.
About Merchant Data Systems:
Merchant Data Systems was founded in 1997 on the principles of delivering outstanding customer service for both our Merchant and Sales Partner clients. We are a full-service payment processing company offering Credit and Debit Card Processing, Check Acceptance, EBT, POS Equipment Sales & Leasing, Merchant Cash Advances, Equipment financing, a Proprietary Gift Card and Loyalty programs as well as merchant-friendly PCI DSS Compliance solutions. We also offer industry-leading Payroll programs to streamline our merchants' operations and help them realize cost savings. Merchant Data Systems can connect to virtually any merchant; anywhere, anytime… and clients of Merchant Data Systems can accept virtually any form of Payment.
Merchant Data Systems offers an Equity Model for ISO's wishing to monetize their portfolio and increase their equity value. We also offer a competitive, comprehensive and innovative ISO/MSP Agent program. Merchant Data Systems customizes ISO plans to ensure merchant satisfaction, empower agents with competitive pricing and ensure a long term Selling Partnership. MDS is actively pursuing Acquisitions and Equity Partnerships providing the opportunity for Cash, Equity and an unparalleled support infrastructure standing behind our Partners. Merchant Data Systems' proprietary residual software ensures accuracy and promptness on residuals and dividends. Merchant Data Systems provides the most technologically advanced and secure payment processing solutions and products available positioning Merchant Data Systems as a one-stop shop for all payment processing needs and more. Visit us at http://www.merchantdatasystems.com.
For more information contact:
Drew J. Freeman
President
800-249-6377
drew(at)merchantdatasystems(dot)com
About Karmasnack:
As a results-driven marketing service, Karma Snack has a dedicated team that works around the clock, bringing not only satisfaction but success to its numerous clients. Their advertising solutions include, but are not limited to mobile, gaming, video and top-notch serious Miami SEO. As a search engine marketing agency, they not only drive traffic to the websites of their clients, they produce outstanding ROI – return on investment – for their clients, which is occasionally hundreds of times the client's investment. Karma Snack delivers exclusive leads that perform and produce online sales. In addition, Karma Snack increases customer presence values. Returning customers and potential customers land more often and stay longer on sites that have been developed by Karma Snack.
But Karma Snack is not only an internet marketing services company. They also develop branding, write corporate communications, design websites, create mobile applications, write press releases and produce other copywriting text and manifest printed materials. Karma Snack is known for its strong community relationships and partnerships, with loyalty central to their mission. The team has considerable experience and business savvy - each member offers a particular expertise and knowledge base. Because they love their work, the creative juices flow in the fun and creative environment of Karma Snack. The team has brainstorming sessions every week for all of their clients in order to come up with ever-improved and innovative marketing strategies.
Karma Snack knows social media and branding inside and out and they offer social media and branding campaigns that can drive Internet business through the roof. They know TV and radio advertising as well as online media, and are experienced in determining the best placement for their client's media-invested dollars. Their digital team has some of the foremost experts in the field. Karma Snack's team members know the inside of that black box otherwise known as SEO.
Visit us at http://www.karmasnack.com
For more information contact:
Eric Rosado
Chief Executive Officer
305 767 3630
eric(at)karmasnack(dot)com
###