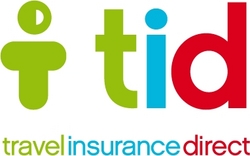 (PRWEB) October 1, 2010
Travel insurance leader, Travel Insurance Direct (TID) has warned that policies offered by credit card providers are often very limited and highly qualified.
Some require that travellers purchase all airfares in full on their credit card before cover is valid, while others demand that 50 per cent of prepaid travel, including airfares and hotel bookings, must be made using their card.
"Card providers often offer complimentary credit card travel insurance as a perceived 'bonus' for their elite cardholders," TID General Manager Ian Jackson said.
"Yet their policies are generally inflexible, impractical and contain a minefield of issues which are not apparent unless you go digging. Sadly many holidaymakers don't realise this until they try to make a claim."
Mr Jackson said the Federal Government's Smart Traveller website specifically advised holidaymakers to check the terms and conditions of any travel insurance offered through credit cards.
Examples of common travel insurance restrictions imposed by credit card providers include:
o A requirement that a specified amount of the holiday be paid for on the credit card to activate the policy.
o No coverage for pre-existing medical conditions, such as asthma or diabetes. Some credit card policies refuse to cover any pre-existing conditions while others require holidaymakers to make a special application for additional coverage and pay a surcharge if approved.
o Conditions on claims while travelling. For instance, with one major credit card holidaymakers needing emergency medical assistance while travelling are required to produce a copy of their credit card statement showing their return airfare payments before they can gain approval for support.
o Limits on length of coverage. Most credit card providers have a strict 90-day coverage limit for any one trip and will not allow policyholders to extend their coverage while they are travelling.
o No cover for business travel or for items used for any business purpose.
o Strict limits on sporting activity such as boating and white water rafting.
Mr Jackson said many holidaymakers found it difficult to obtain the full details of their credit card cover and were not provided with their policy or emergency contact details.
"As a specialist travel insurance company we constantly hear tales of woe from consumers who've assumed they have full coverage through their credit card only to discover that it falls short, leaving them to carry the cost.
"In the words of the Department of Foreign Affairs, if you can't afford travel insurance you can't afford to travel. Consumers should always carefully evaluate any "free" insurance offers and remember that wide-ranging travel insurance policies are actually very reasonably priced, particularly when you consider the peace of mind they deliver."
Travel Insurance Direct is Australia's number one online travel insurer and offers comprehensive aussie travel insurance at highly competitive prices, particularly when compared with large travel agents. Popular products include travel health insurance, seniors insurance, business travel insurance, and skiing and snowboarding cover.
# # #