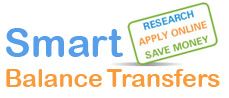 Right now, 0% APR balance transfer offers are about as good as they have ever been. Unfortunately, the breadth of the market is very thin.
Norwalk, CT (PRWEB) June 28, 2011
According to the SmartBalanceTransfers.com monthly survey of 0% balance transfer credit cards, consumers searching for balance transfer credit cards will find some of the most generous offers available in years. The survey, which tracks 0% balance transfer promotions offered by the nation's largest credit card issuers, found that the average length of balance transfer offers increased in June from 11.8 months to 12.2 months. Balance transfer fees, which have been on a somewhat steady decline, decreased slightly from 3.4% to 3.3%.
"Right now, 0% APR balance transfer offers are about as good as they have ever been," said Jeffrey Weber, CEO of Credit Card Depot Inc., parent company of SmartBalanceTransfers.com. "Unfortunately, the breadth of the market is very thin. Citibank has three tremendous balance transfer offers that last 21 months and only carry small three percent balance transfer fees. Discover also has some great offers, one lasting 18 months and another lasting 15 months. Like the Citibank offers, these cards also carry low 3% balance transfer fees. However, these offers are the exception, rather than the rule."
The impact these particular credit card offers have on the SmartBalanceTransfers.com monthly average is profound. When Citibank and Discover offers are excluded from calculations, the average length of 0% balance transfer promotions declines by over 25% to a mere 9 months and average balance transfer fees increase by 5% to 3.45%.
"Consumers who are looking to transfer balances from Citibank or Discover credit cards are at a huge disadvantage right now, as their options are somewhat limited. A few other companies are offering 0% rates for twelve to fifteen months, but large issuers like US Bank and Wells Fargo are only offering 6 month 0% balance transfers online. These types of deals were the norm during the depths of the credit crisis and many banks have yet to adjust balance transfer durations upwards," said Mr. Weber.
Despite the lack of depth in the marketplace, Mr. Weber believes that is unlikely that balance transfer offers will get much better in the near future. "Credit card companies have been extremely aggressive thus far in 2011. A full out war is raging. This is leading companies to sweeten all types of credit card offers."
"In the balance transfer segment, this has translated into exceptional deals. However, any indication from the Federal Reserve that interest rates may increase or a worsening of the economy will cause credit card companies to retrench. This could lead to a huge decline in balance transfer lengths and the end of the historically long 18 and 21 month promotions currently available," said Mr. Weber.
For additional information on the state of the balance transfer market, please see the June 2011 Report on Balance Transfer Credit Cards at SmartBalanceTransfers.com.
Consumers can learn more about current offers and apply online at http://www.SmartBalanceTransfers.com.
###