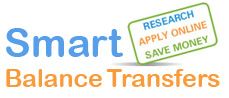 Credit card companies continue to aggressively court new card-holders with balance transfer offers that provide substantial value if used correctly
Norwalk, CT (PRWEB) November 21, 2011
According to the SmartBalanceTransfers.com November 2011 analysis of 0% APR balance transfer offers, current market conditions are highly favorable for consumers. Average transaction fees charged by major banks on balance transfer credit cards surveyed fell to 3.1%, the lowest level of 2011. Meanwhile, average 0% introductory rate durations held relatively stable at 12.08 months.
"Credit card companies continue to aggressively court new card-holders with 0% balance transfer offers that provide substantial value if used correctly, " said Jeffrey Weber, Editor and Chief Card Analyst at SmartBalanceTransfers.com. "This is manifested in historically long promotions from Citibank lasting up to 21 months as well as in the recently released, limited time Chase Slate no fee balance transfer card, the first 0% APR, no fee balance transfer card marketed by a major bank since February."
Like Citibank and Chase, Discover is also acting aggressively in the balance transfer market, offering up multiple cards with 0% interest rates lasting up to 18 months. However, most other major banks included in the survey continued to offer mediocre balance transfer options.
"The balance transfer market continues to lack depth and this can be an issue for consumers who carry balances with multiple, major brands ," said Mr. Weber. "Consumers who are unable to qualify for the best offers available because they have balances on cards issued from these companies will find that banks like Wells Fargo and Bank of America are either offering cards with much shorter 0% interest durations, higher fees, or both."
When industry leading offers from Chase, Discover and Citibank are factored out of the survey, average balance transfer fees jump to 3.35% while average 0% APR balance transfer durations plummet to 9.75 months.
"Ultimately, consumers who have the ability to utilize offers from Chase, Citi or Discover are in a pretty good position, "said Mr. Weber. "The main issue confronting these consumers is determining whether it is worthwhile to pay a 3% balance transfer fee to obtain a long duration 18 to 21 month 0% interest period or whether the six to twelve month 0% period offered on Chase Slate is sufficient, in which case balance transfer fees can be avoided altogether. Compared to the past few years, this isn't a bad position to be in."
For additional information and to learn more about current balance transfer offers, please visit http://www.SmartBalanceTransfers.com.
About Smart Balance Transfers
Founded in 2007, SmartBalanceTransfers.com provides consumers with in-depth analysis of credit card offers and a platform to research and compare cards before applying online. While the website's primary focus is the balance transfer market, Mr. Weber draws upon over seven years of industry experience to provide analysis of all segments of the credit card marketplace.
###