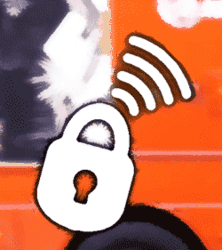 Technology will keep moving forwards and, as the world changes, consumers will need to modify some of their habits in reaction to the changing environment
London, Glasgow, Leeds, Shefield, Swansea (PRWEB UK) 8 June 2013
According to a recently published article by the Telegraph, millions of people who use contactless credit card could be at a risk of having their details stolen as it appears that the cards can be read by a remote devise such as a mobile phone. This security defect means that anyone could potentially steal your details just by standing next to you and run up large bills.
The contactless payment process means consumers can pay for purchases under £20 with their credit cards contactlessly just by swiping, without any need to punch their PIN code. This card can be used up to five times a day before the Pin number can be required.
Fraud victims who do not check their accounts regularly only realise this after huge sums of money go missing, as stolen details can be used at online retailers such as Amazon who do not require the three digit (cvv) code.
Martin Emms, a security expert from Newcastle University's Centre for Cybercrime and Computer security said "We have produced a phone which speaks the same language as the cards and used this to obtain data from them. With it, we have been able to strip contactless cards of the account-holder's name, 16-digit number and expiry date"
He also added, "In some cases, we have even been able to obtain the last 10 purchases, which is one of the security questions asked by banks. With this information we have been able to make purchases. It is alarming because the information provides the basis that, with a little more research, could see thieves strip a bank account"
An estimated 32 million contactless cards are in circulation in Britain and in January banks began to adopt measures to prevent fraud on new cards but according to the UK Cards Association, they are giving consumers new cards only when their old ones expire, leaving consumers at a high risk for up to two years.
A compareandsave.com spokesperson commented:
"Technology will keep moving forwards and, as the world changes, consumers will need to modify some of their habits in reaction to the changing environment.
Remember some banks do offer you the choice of declining a "contactless card" if you feel uneasy about their security. If yours doesn't and you are still worried about security then certain wallets and purses have a wire mesh embedded which improves security and if you don't want to change your wallet or purse then simply wrapping your card in tin foil can prevent details easily being captured by criminals."
____________
compareandsave.com is one of the UK's leading personal finance comparison websites. Based in Colchester, Essex, compareandsave.com has been helping UK consumers get a better deal on credit cards, savings accounts, personal loans and more for over five years