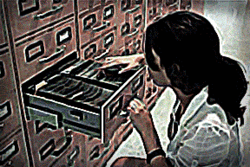 Simply burying your head in the sand is almost a recipe for only being able to get very high interest products
(PRWEB UK) 18 June 2013
Over 50% of UK women have never checked their credit rating according to research for UK credit card issuer "Aqua" published today in Credit Today (UK's leading magazine for the commercial and consumer credit industry).
The study, based on the responses of 2,110 UK adults, found that 52% of women in the UK have never studied their credit score, despite 69% of females failing to meeting the eligibility criteria of their desired lender.
The study also showed that 62% of women are aware of the link between their credit score and their likelihood of being accepted for a specific credit based product (loans, mortgage, credit card etc), but a worryingly 13% do not even how to go about checking their credit score.
Aqua chief executive, James Corcoran, commented on the study that one's credit score, "…is essential when applying for credit cards, loans, mortgages, or overdrafts, and even other services such as gas and electricity contracts." Adding, "You wouldn't buy a house without completing a survey, nor buy a car without checking its history, so why apply for credit without checking your credit score?"
A spokesperson for leading, UK credit card news, website uk.creditcards.com commented:
"It's surprising that this Aqua research has shown such a big gender divide in understanding and managing credit. Understanding credit scores is probably more important now than ever before as many people are turning to credit in the face of the recession to help ends meet.
"Also, a good understanding of credit is the first step to improving one's credit score, which in turn enables us to access better credit products. Simply burying your head in the sand is almost a recipe for only being able to get very high interest products. "
_______
Based in Colchester, Essex, uk.creditcards.com is one of the UK's leading credit card websites. With great tools, tips, news & comparison tables, uk.creditcards.com helps UK consumers compare credit card products (from balance transfer to bad credit) to ensure they get the best product for their needs.