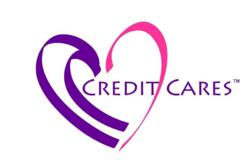 Phoenix, AZ (PRWEB) February 14, 2013
Credit Cares, the nonprofit division of credit card processing provider Electronic Commerce International, and the Diane Conklin Foundation are giving back, in a big way. The two organizations are teaming up to raise funds and provide support for LGBTQ teens everywhere.
According to the Human Rights Campaign, the foremost group pursuing equal rights, 40% of homeless youth in the United States are Lesbian, Gay, Bisexual, Transgendered, or Questioning (LGBTQ). A quarter of LGBTQ youth are kicked out by the very people who brought them into this world and should love and protect them… their families. Being homeless and LGBTQ exposes these young people to unspeakable dangers from being exploited to feelings of isolation and despair, which in turn can contribute to teenage suicide – 62% of homeless LGBTQ youth commit suicide. The foster care system, group homes and shelters often discriminate against or provide unsafe environments for LGBTQ youth.
Internationally known author, entrepreneur, coach and business and marketing strategist, Diane Conklin decided to do something about it. She created the Diane Conklin Foundation to provide compassion, support, coping strategies and life skills for the purpose of strengthening homeless and at-risk youth, particularly those that are Lesbian, Gay, Bisexual and Transgendered. In collaboration with existing youth organizations, communities and individuals, the foundation's mission is to provide the necessary life skills and resources to help these youth excel as productive citizens.
The foundation draws on the success Diane has as a business woman, and addresses the need for a shift in mindset. The education, support and training available to young people at The Diane Conklin Foundation helps them understand that being LGBTQ does not have to be a roadblock to success, but can in fact be the platform from which they thrive.
Diane met Heidi Anderson, President of Electronic Commerce International and Founder of their Credit Cares Program and had this to say "When I met Heidi I was impressed by what she was creating. When I started my foundation I immediately thought of Heidi and knew I was going to use her Credit Cares Program not only for our merchant services but as a great way to raise money for the foundation. Not only does my foundation benefit by saving fees, but we will also benefit when others we refer to Heidi use her services."
Credit Cares, a Division of Electronic Commerce International, was founded to create a way for businesses that contribute or desire to contribute to their favorite association, charity or school to do so without affecting their bottom line. Participating merchants will pay no more, and often less, than they are already paying for their credit card processing and will feel great knowing that every time they take a credit card payment they are making a contribution.
The Diane Conklin Foundation has created a video for the cause that's available at: http://youtu.be/hNIsF2ytEZ0.
Heidi Anderson remarked, "The Diane Conklin Foundation hits at the heart of what I care the most about, at risk and homeless youth. Diane has a heart of gold and I am thrilled to be helping her with this cause…there is no coincidence that both of our logos are hearts!"
Credit Cares and The Diane Conklin Foundation – Heart to Heart:
If you would like to support The Diane Conklin Foundation simply email Heidi@credit-cares.com or call (855) 782-2737 Monday through Friday 9AM to 5PM Pacific Time, mention The Diane Conklin Foundation then open a merchant account with Electronic Commerce International through our Credit Cares program and a percentage of your processing fees will be donated to The Diane Conklin Foundation every month.
About Electronic Commerce International:
Electronic Commerce International is a leading payments processor for small, medium and large businesses in the United States and Canada. They have been in the processing field for 12 years and have a vast knowledge of what merchants need to grow and retain their business. They offer many complimentary products such as Text Marketing, Small Business Lines of Credit, Merchant Cash Advance, Gift and Loyalty Program, Mobile Processing, 90 Days Same as Cash and Check Guarantee. To learn more about Electronic Commerce and their extensive products visit them at http://www.ecistore.com .