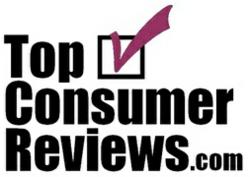 Philadelphia, PA (PRWEB) June 04, 2013
TopConsumerReviews.com provides independent reviews for thousands of products including the best credit repair services in order to help consumers make well informed decisions.
Academy Credit Repair provides a customer friendly service with a free credit report analysis, a sophisticated website and fast, aggressive service with creditors. They report a 95% success rate with their clients and are a member of the Better Business Bureau.
Academy offers four different levels of credit repair services that range in price and are charged monthly. Each level comes with a set-up fee and a monthly newsletter. The Bronze level is a basic service that simply offers guidance with the customer's credit report and may not provide what most customers are looking for. The Silver, Gold and Platinum levels actually take action to resolve inaccuracies on the customer's credit report. The higher priced services include varying levels of contact with the customer service team. The Platinum level places those customers as a higher priority when dealing with creditors.
The company charges no penalties for cancellation of their service but does require at least a one year membership before offering a money back guarantee. Educating consumers about the interworking of a credit report and a credit score, as well as their legal rights, appear to be Academy's biggest strength.
"Academy Credit provides different levels of service to best meet a customer's financial needs," explained Brian Dolezal, of TopConsumerReviews.com, LLC. "For those with a lot of credit disputes, the Platinum service will best meet your needs. However, be prepared to pay more with this credit repair company."
To find out more about credit repair companies, including reviews and comparison rankings, please visit the Credit Repair Services category of TopConsumerReviews.com at http://www.topconsumerreviews.com/credit-repair/.
About TopConsumerReviews.com
TopConsumerReviews.com, LLC is a leading provider of independent reviews and rankings for thousands of consumer products and services. They offer the latest on Credit Repair including information, education, and ratings for the best credit repair programs available today.