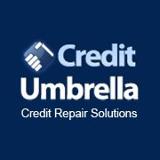 Our extensive research allowed us to get a handle on the nuances of the business and come up with a solution that transforms the way credit repair professionals work.
Glendale, CA (PRWEB) May 22, 2013
This news is for anyone who wants to start a home-based credit repair business. Upgraded TurboScore® Professional is now available just for $299 as compared to the original price of $400. The software helps run a successful credit repair business.
Elaborating further, a senior Credit Umbrella executive commented, "Comprehensive credit repair software was long desired. We've worked tirelessly during the developmental stages of this software. Our extensive research allowed us to understand the nuances of the business and come up with a solution that transforms the way credit repair professionals work."
Key features of TurboScore® Professional are unlimited clients, unlimited dispute letter generation, an extensive library of attorney-prepared dispute letters and credit repair web portal. The software allows a professional to have a quick view of records' progress without having to go through multiple records. Customers can communicate through an interactive notes system, which keeps track of all the notes. Professionals can customize the credit repair portal by adding their logo, color scheme and information at no extra cost.
Thanks to digital signatures, signing contracts and delivering required disclosures have become effortless. The executive added, "Existing contracts, CROA disclosure, power of attorney and any other necessary disclosures can be pasted into a section for the customer to electronically sign. Moreover, customers will have real time access to their credit repair status and progress. Credit report items are color-coded, which makes it easy to identify the items that have been repaired, deleted, or are still negative. There is full dispute history under each credit report item."
The software allows professionals to protect customers from identity theft and eliminate junk mail. The software is updated every 30-40 days, giving new functionality. New dispute letters, videos and legal information are implemented without interrupting the current data.
Creating dispute letters is the most time consuming task for the credit professionals. Availability of credit repair letter templates allows professionals to do away with the manual drafting of credit repair dispute letters. With TurboScore® Professional, one can automatically generate credit repair dispute letters. These ready-to-use letters can be used to deal with the creditors and collection agencies.
About Credit Umbrella
Credit Umbrella has developed TurboScore® Professional, credit repair software that is feature-rich, user-friendly and easy-to-operate. It allows professionals to work for an unlimited number of clients. The software is currently among the most popular credit repair programs in America. The company has covered the software product with no-risk 60 days' guarantee.
Contact Information
Credit Umbrella, Inc.
655 N Central Ave FL 17
Glendale, CA 91203
United States
Toll Free: 877-824-1121
Fax: 818-484-2273
Website: http://www.creditumbrella.com/