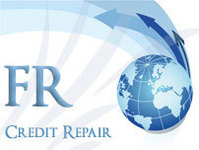 Lake Worth, FL (PRWEB) August 2, 2009
There are many credit repair companies, yet not all of them are legitimate. Exercise caution with any company stating that consumers cannot perform this task on their own. Not only are those companies lying, they are acting illegally. However, there are a few respectable credit repair companies out there. Customers of Fast and Reliable Credit Repair are hardworking professionals that simply do not have the time to fix their credit. For persons willing to put in the effort, here is a guide to help you repair your credit.
1) The first step in credit repair is to order your credit report from the three main credit bureaus: Equifax, Experian and TransUnion. As a courtesy to all new clients, Fast and Reliable Credit Repair will complete this step for you. Legally, all Americans are entitled to one free copy of each credit report once a year from annualcreditreport.com.
2) After receiving your credit reports from Equifax, Experian and TransUnion the next step is to analyze the reports for negative or inaccurate information. Credit reports are broken up into several sections for simplicity. Public records, which will include Judgments, Bankruptcies and Liens. The second section will include negative items including collections, charge-offs and late payments. More serious items including repossessions and foreclosures will also be reported in this section. Third, your accounts in good standing will be listed. The last section of your report will include "hard" and "soft" inquiries plus your personal information.
3) Once you have reviewed your reports, make a list of the questionable items that you wish to challenge. Open disputes with each bureau.
4) After you initiate a dispute with the credit bureaus you should expect a response within 45 days. Each credit bureau will respond in the form of an updated credit report. The update will have the results of your disputes.
5) The final task is to rebuild your credit. This means paying your current bills on time to avoid further derogatory marks on your credit reports. In addition, it may be beneficial to open a credit card with a low credit limit that you use regularly each month. This will add additional credit history that should positively impact your credit reports and score.
For more information feel free to call Fast & Reliable Credit Repair at 866-694-4659 or visit them online. FR Credit Repair offers a free online credit analysis. Se hablo Espanol
Repairing your credit can be a time consuming and difficult process. Fast and Reliable Credit Repair will assist their clients with credit repair by taking care of all the intricate tasks. With over 7 years of experience and one of the lowest prices in the credit repair industry, the credit repair experts at FR Credit Repair are in a unique position to serve you.
###