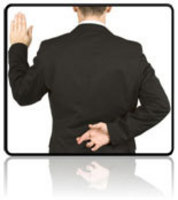 this was nothing more than good old fashioned smoke and mirrors politics.
Denver, CO (PRWEB) August 8, 2008
Adding authorized users on Platinum Tier Credit Card Accounts will forever continue to benefit FICO scores.
Fair Isaac Corp., creator of the widely used FICO score, announced last year it would end credit score piggybacking due to alleged abuses. However, during Congressional testimony Tuesday, Fair Isaac Corp. acknowledged it had reversed this decision. As discovered by BoostMyScore.NET earlier this year, it would have violated the Equal Credit Opportunity Act. A company official broke the news during a House Financial Services Subcommittee on Oversight and Investigations hearing entitled "What Borrowers Need to Know about Credit Scoring Models and Credit Scores." In a prepared testimony by Fair Isaac's vice president of scoring solutions, Thomas J. Quinn stated "After consulting with the Federal Reserve Board and the Federal Trade Commission earlier this year, Fair Isaac has decided to include consideration of authorized user trade lines present on the credit report" in a revised version of the credit score formula called FICO 08.
"FICO 08" Deemed Propaganda Scare
As the credit score analysts at BoostMyScore.NET predicted, the entire FICO 08 scoring changeover, which was supposed to extinguish authorized user benefits to the credit scoring system, "was simply a fear based propaganda scare tactic".
According to Bill Airy, President and Founder of BoostMyScore.NET, "this was nothing more than good old fashioned smoke and mirrors politics." The value of the FICO scoring model was diminishing in the eyes of the banks and lending institutions because of the so called "Credit Piggybacking" strategy used by BoostMyScore.NET and others. Airy noted, "Since there was nothing the Fair Isaac Corp. could legally do about it, they sent out press releases saying the complete opposite, and ill-informed reporters at nearly every major media outlet believed them. The story was splashed all over newspapers, web sites, and TV stations, without ever stopping to ask legal counsel whether or not FICO could actually get away with such an atrocity. When the general public saw these stories on MSN.com, NBC, and in the New York Times, they just believed them to be true."
According to Airy, it wasn't, it never was and it never will be. Piggybacking is here to stay and Airy says "there is nothing "Not-So-Fair-Isaac" can do about it".
With the announcement that the Fair Isaac Corporation is now going to allow authorized user histories into their new FICO 08 formula, anyone can boost their FICO score by utilizing the services of BoostMyScore.NET and other companies that offer credit score piggybacking.
BoostMyScore.NET is a trusted credit score advisory company assisting hundreds of consumers with boosts to their FICO credit scores. According to Bill Airy, President and Founder of BoostMyScore.NET, credit score piggybacking means better credit scores, lower interest rates, easier loan approvals, higher credit limits and better terms for consumers.
###