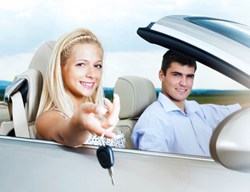 Not every piece of one's credit history is weighed equally.
Seattle, Washington (PRWEB) April 10, 2013
The FICO is the most commonly used credit score system in the United States. Short for Fair Issac Credit Score, it is the way lenders calculate consumers' credit rates. It is very important for prospective applicants to know how FICO calculates their credit when looking for a new or used car, as it can mean the difference between generous terms by lenders eager to get their business and anything but generosity.
Complete Auto Loans, has published a guide to inform people about FICO, making it easier to manage their credit scores and get the best auto loans that make sense for them, not just the lender.
First off, Complete Auto Loans shows that credit score and credit history are two separate things. The credit score is a moment by moment assessment of eligibility for a loan; the higher the credit score, the better the chance of getting a loan. Credit history however is a historical analysis of one's payment history, credit accounts, and so on.
The FICO bases it's calculation of one's credit score on credit history. However, not every aspect of credit history is weighed equally. Two things take the majority of consideration though- payment history, and current debt.
Payment history is the single largest aspect of the FICO's calculations. Having a consistent payment history with a minimal number of late payments is the best way to earn a good credit score. This can be done through living within one's means, as well as keeping a reserve fund for emergencies.
Another large factor is the amount of debt owed versus current income. If the loan payments on current loans exceed 60% of one's income, then it probably isn't possible to qualify for a new loan. One way to quickly reduce debt is to make monthly payments that are larger than the minimum required. Even a small increase per month can drastically reduce the amount of time it takes to repay a loan.
About Complete Auto Loans:
Complete Auto Loans is an online provider of bad credit auto loans. They specialize in finding loans for people with a poor credit history, and have given thousands the chance to get the car they need at an affordable price. Visit http://www.badcreditautoloans.me/ for more.