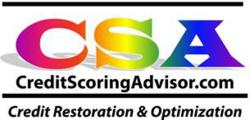 Melville, NY (PRWEB) April 04, 2013
"How do I repair my credit?"; The innocent question that a vast majority of Americans are forced to ask. Keeping in mind the recent times of this recession, a lot of people were adversely affected with financial losses, hurting their credit scores. In the aftermath, people do come across the need of mortgages and credit cards to ensure a better life. Unfortunately, with bad credit, the rates that are offered are heart breaking. Fixing your credit can ensure that you always get the best rates that exist. To educate people on how exactly can this be done, Mr. Daniel Sater, the Credit Expert of CSA, will be available for speaking engagements.
Speaking engagements are an excellent way of educating any audience over a matter of public interest. With people hailing from different social backgrounds, a speaking engagement allows room for a lively interaction between attendees and the speakers at any particular event. Spreading the awareness of the technicalities of credit repair, how to protect your good credit, and mistakes to avoid that can lower your scores, a speaking engagement with a renowned expert might just be the best possible solution. Mr. Sater creates a high energy and humorous approach to an otherwise dull topic that is sure to capture the audience's attention while imparting valuable information.
Mr. Daniel Sater has a very distinguished background in credit repair. He is a Nationally Recognized Credit Expert with certification as a Certified Credit Expert (CCE) and as a Certified FICO Professional, Mr. Sater trains and coaches numerous companies throughout the country. With years of accumulated experience, Daniel has helped thousands of individuals improve their credit scores. He feels pride in being one of the three people that formulated the Certification program for CreditCRM and has gone on to compose a Certification Exam for (NARCRA) National Association of Responsible Credit Repair Advisors and currently is re-creating the Certification Exam for (NACSO) the National Association of Credit service Organizations. Both are trade associations of the Credit Repair Industry.
To contact Mr. Daniel Sater or to know more about CSA, visit: http://www.creditscoringadvisor.com/
Visit our YouTube channel by clicking here : http://youtu.be/51hjev8TES0
About CSA:
Credit Scoring Advisor is a CreditCRM Certified National Credit Restoration company. With an immense amount of accumulated experience in the field, the company has helped thousands of people from all over the country improve their credit scores greatly. Going about a simple yet effective approach, the company specifically targets outdated, questionable and inaccurate entries in a report, ensuring that the final credit score is much higher than ever before. The repair is carried out with CSA's collaboration with the client, major Credit Bureaus and the creditors involved.
Contact:
Mr. Daniel Sater
Credit Scoring Advisor
631-392-8685
555 Broadhollow Rd Suite 329 Melville, NY 11747
Marketing(at)CreditScoringAdvisor(dot)com
http://www.CreditScoringAdvisor.com