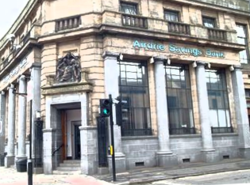 there is still a level of personal responsibility required too so it's very important that people take time to find the most appropriate solution
Manchester, London, Wales, Wolverhampton, Luton (PRWEB UK) 19 June 2013
According to an article published recently in This is Money, the Government has decided to step in and increase the monthly interest cap on short term loans offered by Credit unions from two per cent to three per cent effective April 2014.This will help them to compete more effectively with pay day lenders as Credit unions who offer short term loans normally do so at a loss, which is funded by larger profit making loans.
However, The Institute for the Study of Civil Society, or Civitas, suggested that the Government needed to go further and relax the restrictions so that processing costs of around £8 could be passed onto the borrower, and also raise the cap of £10,000 on the amount that Businesses are allowed to invest in Credit Unions.
Improving the scheme in this way could allow credit unions to lend more, and help keep interest rates as low as possible, equivalent to around 42.6 per cent which is more than what is offered by many high street lenders but still less compared to the much higher rates charged by payday lenders.
Joseph Wright, a researcher for Civitas reasoned that the unions should be allowed to pass the loan processing fee on to the customers if the Government is serious about credit unions taking the fight to pay day lenders. He also commented that
"To be effective charities, they must first be effective financial institutions". He added that "Ultimately, credit unions cannot be expected to combat payday lenders if they are continually forced to make a negative or non-existent return on the same loans. Credit unions cannot be expected to be a real alternative to payday lenders until they are equipped to offer short-term loans on an economical basis."
Civitas believes the current deposit limit of £10,000 should be raised in order to increase union lending to individuals and businesses alike. The Government would like to double the amount of people using credit unions to at least two million by 2019 and in turn expand the industry.
A compareandsave.com spokesman commented:
"The current harsh economic is forcing many consumers to turn to pay day lenders to get by, but the interest rates offered are certainly prohibitive. If the credit unions can lend money without charging such high rates, it will make paying it back more affordable for many more consumers.
Undoubtedly, there is still a level of personal responsibility required too so it's very important that people take time to find the most appropriate solution for them. As well as credit unions, some credit building credit cards and personal loans may be viable alternatives to payday lenders. "
For Editors:
compareandsave.com is one of the UK's leading personal finance comparison websites. Based in Colchester, Essex, compareandsave.com has been helping UK consumers get a better deal on credit cards, savings accounts, personal loans and more for over five years