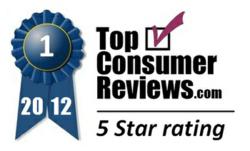 It's usually a good idea for students to have a credit card when they go off to college... a good student credit card can help prepare you for the future.
Overland Park, KS (PRWEB) May 17, 2012
TopConsumerReviews.com has released their ratings for the best Student Credit Cards available today.
Student credit cards are geared for those young adults in college and beginning their first steps into the adult world of finance. Learning to budget and make payments on time is just another important step of becoming an adult. These credit cards typically come with a smaller credit line, but can be a great asset during a financial emergency. Importantly, student credit cards not only offer convenience and assistance, but they can help build a positive credit history as well. Responsible use of a first credit card creates a path to additional credit in the future. When ready to buy that first car or eventually purchase a first home, a history of responsible credit card use will be of great benefit during the qualification process.
How to choose a student credit card? Often student credit card applications can be seen laying around the student union or may even arrive in the mail. However, smart shoppers will compare credit card offers to find the one that best fits their needs. When looking at student credit card offers, consumers should read the fine print and be aware of any annual fees, interest rates, penalties and policies. Shopping online for a credit card offers the largest selection of options available. Utilizing independent reviews of credit card offers will help ensure finding the best student credit card available.
"It's usually a good idea for students to have a credit card when they go off to college," explained Brian Dolezal, of TopConsumerReviews.com, LLC. "If an emergency arises and they don't have available cash, they can use their credit card to get by. Plus, they can use their credit card to shop online or enjoy the convenience of a quick checkout without carrying large amounts of cash around. Student credit cards are designed to offer the first time credit card holder a little bit of freedom. Additionally, students that demonstrate responsible credit card use come out of college with higher credit scores than those that didn't – making it easier to get car loans, mortgages, and even certain jobs. Whether you're considering a credit card on your own or with the encouragement of your parents, a good student credit card can help prepare you for the future."
To find out more about student credit cards, including reviews and comparison rankings, please visit the Student Credit Cards category of TopConsumerReviews.com at http://www.topconsumerreviews.com/credit-cards-student/.
About TopConsumerReviews.com
TopConsumerReviews.com is a leading provider of independent reviews and rankings of hundreds of consumer products and services. From cash advance reviews and ellipticals, to top rated home security systems and medical alert devices, TopConsumerReviews.com delivers in-depth product evaluations in order to make your purchasing decision easier.