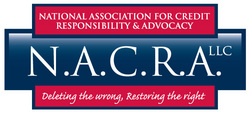 I understand how difficult, frustrating, and time consuming it can be dealing with the credit bureaus and I wanted to create a service people could turn to for guidance, assistance, and answers
Coral Springs, Fla. (PRWEB) May 19, 2008
Last year over two million people filed for personal bankruptcy, foreclosures jumped 75% to more than 2.2 million filings, and unemployment claims surged in the latest weeks to the highest level since September 2005. These adverse economic conditions coupled with a study conducted by the PIRG (Public Information Group)], of Washington, D.C., which revealed that 79% of credit reports contained either serious errors or mistakes of some kind, are indicative of a consumer credit crisis.
In tough economic times, people who are qualified to receive credit that will help stimulate the sluggish U.S. economy find themselves being denied loans, insurance, and employment opportunities because of inaccurate and negative credit information being made available by credit reporting bureaus.
A new consumer advocacy organization, The National Association for Credit Responsibility and Advocacy (NACRA), based in South Florida has been founded with the singular goal of helping consumers recover, rebuild, and then maintain their good credit and name by providing members with benefits and services in order to build a 'Credit and Financial-Direction and Protection' plan for them, moving forward.
"Consumer credit scores have taken on even more importance in a consumer culture and economy increasingly based on credit use," commented NACRA founder Luis O. Rodriguez. "By employing affiliated attorneys, experienced in consumer law to audit members credit reports, our members are provided with legal representation to the three major national credit bureaus as well as debt collectors and others in removing inaccurate and negative items from their credit reports."
"The difference of having an experienced consumer law attorney working for members through this process is invaluable and will make all the difference in their lives and their financial future, moving forward," pointed out Rodriguez.
This expert legal representation forNACRA members is just one powerful component of several that distinguishes NACRA from credit recovery services. By offering Free ID theft protection and credit monitoring, Financial Education and Guidance, Tax Advice- Preparation and Audit, Legal Representation, and many more benefits and services bundled into their membership, NACRA ensures that the culmination is a financially healthier, stable, and educated consumer, ready and prepared to successfully re-join the credit economy.
"I understand how difficult, frustrating, and time consuming it can be dealing with the credit bureaus and I wanted to create a service people could turn to for guidance, assistance, and answers," said Rodriguez. "We are really excited about moving forward with our other consumer-minded services, such as I.D. Theft Protection and Credit Monitoring."
NACRA also has an online resource library of articles about credit scores, credit reports, identity theft and debt, among others. This resource is meant to answer important questions consumers have regarding their credit and will be available for use by non-members as well at http://www.nacraonline.org .
More information about NACRA
The National Association for Credit Responsibility and Advocacy (NACRA) was founded in 2007 by Luis O. Rodriguez and is headquartered in Coral Springs, Fla. NACRA is a consumer-friendly association whose mission is to help consumers recover, rebuild, and then maintain their good credit and good name. As part of their "Credit and Financial-Direction and Protection" plan, NACRA provides benefits and services dedicated to accomplishing and realizing this goal. To learn more visit http://www.nacraonline.org or call 954.340.5894.
# # #