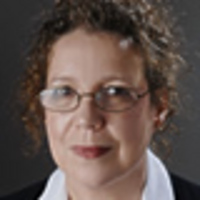 This is not surprising, given how stretched our finances are these days
Braintree, Essex (PRWEB) October 10, 2008
Recent research from financial comparison site Money Expert reveals that four million credit card users have missed a payment in the last six months to September this year. "This is not surprising, given how stretched our finances are these days," says PPI lobbyist Sara-Ann Burgess from Burgesses.
"It's concerning that people who have a regular income are struggling to meet their credit card bills, but imagine the financial difficulties they would have if they lost their monthly salary and instead of missing one month, were unable to pay that debt for the foreseeable future."
Whilst some banks are working to help consumers meet their financial commitments by reducing the minimum amount payable, this, argues Sara-Ann leaves people with more debt and interest building up, repayable over a longer period of time.
She comments: "If income is interrupted due to unforeseen circumstances and the monthly repayment cannot be made, consumers do not need the debt extending with lower minimum payments and higher long-term interest. Credit Card Protection Insurance is a better option as it will pay off all or a high percentage of the debt for up to a year should a wage be lost due to accident, sickness or unemployment.
"Whilst not everyone struggling to meet their commitments will have temporarily lost their salary, it saddens me to find many people who miss more than one month's credit card payments have lost their jobs or are suffering financially because of an accident or sickness. If they'd had this type of insurance it would have covered their debts and provided them with a valuable safety net."
Which? Magazine recently slated this type of credit card payment protection calling it 'the elephant in the room that can no longer be ignored', however Sara-Ann counters that when sourced independently from the credit-card provider, there are many good-quality, low-cost policies offering extensive benefits and support services.
Standalone provider, Safety First, recently launched a Credit Card Protection Insurance policy that pays off all or part of the credit card debt, dependant on the amount of benefit purchased.
Premiums are calculated per £100 of monthly benefit - allowing consumers to choose what proportion of the credit card bill they would like the insurance to pay off. Older-style policies tend to only pay a proportion of the total credit card bill, usually the outstanding minimum payment.
Prices are £1.90 per £100 for accident and sickness cover, £3.40 per £100 for unemployment and £3.90 per £100 for all three - well below other providers' premiums. There's also a 'back to work' support service helping claimants with job seeking, CV preparation and interview techniques, plus access to a job vacancy database that's updated daily .
Sara-Ann concludes: "As the Financial Services Authority concedes 'where properly sold, PPI does add value'. It may be OK to miss one payment because you're a bit cash-strapped, but missing many months of payments because you've lost a wage is a different matter and has far more serious consequences. Credit Card Protection Insurance provides an all-important financial breathing space and will help prevent debts from spiraling out of control."
###