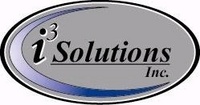 DALLAS (PRWEB) June 25, 2008
i3 Solutions' S.O.S. technology interprets a client's credit file in its entirety, identifying all of the factors affecting their credit score while determining the most effective and efficient way of tremendously increasing their credit rating and purchasing power, allowing them to obtain all of their financial and employment goals while saving thousands of dollars each and every year in interest overcharges. This all new system also includes an interactive, online Client Management System, making it easy for their clients to track their progress twenty-four hours a day, seven days a week. S.O.S. - Score Optimization System truly delivers what ALL lenders, mortgage professionals, and individuals are looking for in a credit, or would it be better said, SCORE SOLUTION, GUARANTEED!
Hear what one of i3 Solutions' Preferred Partners has to say about i3 Solutions and its services.
Click Me. To hear what Christopher Reshetar the http://www.themortgagegenius.com has to say about i3 Solutions' S.O.S. - Score Optimization System.
About us:
i3 Solutions focuses on credit report repair, and more importantly, credit score optimization, while educating clients on how to obtain all of their financial goals and dreams by effectively utilizing their credit as a tool, and not as a means. In business since 1998, i3 Solutions has helped thousands of individuals and families across the country and continues to assist thousands of new clients each and every year realize the gift of a great credit rating and the value that brings. More information about i3 Solutions' results can be found out at http://www.i3solutions.net.