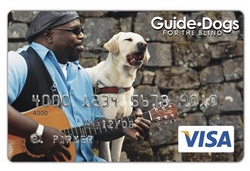 The credit card business is huge
NEW YORK (PRWEB) December 24, 2008
CardPartner (http://www.cardpartner.com), which works with nonprofits and other groups to offer branded Visa credit cards, announced 12 new affinity credit card programs this week. This is in addition to more than 100 launched in the last nine months for nonprofits as diverse as Gilda's Club New York City and Guide Dogs for the Blind.
This small financial services marketing company says it is growing while others contract because it focuses on helping small groups compete in a crowded marketplace. "The credit card business is huge," says Mark Levitt, senior director at CardPartner and a former executive at affinity credit card giant MBNA Bank. "Small nonprofits and other groups that need the revenue generated by an affinity credit card program are often lost in the shuffle. By focusing on this underserved space CardPartner is uncovering tremendous pent-up demand for affinity credit card programs."
Levitt says most credit card issuers prefer working with larger groups because scale justifies the cost of mounting large and costly direct mail and telemarketing campaigns. In contrast, nonprofits and small groups like CardPartner's "human scale" and the fact that groups control their own card marketing by leveraging existing social networking channels, email, websites, events, and other media to reach members and supporters.
CardPartner's free online marketing tools and virtual business environment make it practical and profitable for small groups to offer affinity credit cards. In addition, like traditional affinity card programs, CardPartner pays groups a fee for every card activation plus a share of ongoing charge volume.
Two groups that joined CardPartner this week include Farm Rescue, a nonprofit that helps family farmers bridge financial crises, and World Vets, a nonprofit that provides veterinary services in underserved areas around the world. For a complete list of the 12 groups that joined CardPartner this week, go to http://www.cardpartner.com.
CardPartner affinity credit cards are issued by UMB Financial Corporation (NASDAQ: UMBF), one of the largest independent banks in the United States and Smart Money magazine's pick as "…the highest scoring traditional bank among our favorites."
About CardPartner
CardPartner is an online company that helps small and mid-sized U.S.-based nonprofits and membership groups create and offer custom Visa credit card programs. CardPartner connects groups with free online tools to design and market their own branded cards and pays groups a one-time fee for every activated card, plus a portion of the ongoing charge volume. CardPartner is a unit of the privately held Serverside Group, a technology provider to many of the world's leading banks. For more information about CardPartner visit http://www.cardpartner.com.
About UMB
UMB Financial Corporation (NASDAQ: UMBF) is a financial services holding company headquartered in Kansas City, Mo., offering complete banking, asset management, health spending solutions and related financial services to both individual and business customers nationwide. Its banking subsidiaries own and operate 136 banking centers throughout Missouri, Illinois, Colorado, Kansas, Oklahoma, Nebraska and Arizona. Subsidiaries of the holding company and the lead bank, UMB Bank, n.a., include an investment services group based in Milwaukee, Wis., single-purpose companies that deal with brokerage services and insurance, and registered investment advisors for proprietary mutual funds.
MULTIMEDIA GALLERY http://www.businesswire.com/cgi-bin/mmg.cgi?eid=5860726