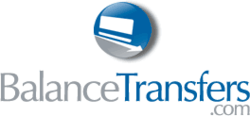 With so many banks currently offering low promotional rates, BalanceTransfers.com lists the top four tips to help consumers take advantage of credit card balance transferring.
Jeffersonville, IN (PRWEB) October 27, 2011
According to BalanceTranfers.com, now is the time for consumers to look into the benefits of credit card balance transfer offers. "Banks are currently in competition mode and promotional offers are on the rise," says Michael Yanda, owner of BalanceTransfers.com. "Right now, for example, there are cards offering 0% rates for 21 months." To help consumers take advantage of credit card balance transfer offers like this one, BalanceTransfers.com is offering a few important tips to keep in mind:
1. Search for the lowest rates.
A balance transfer can be made from one or more credit cards. Consumers can transfer debt to a new card with a better interest rate, often as low as 0%.
2. Pay attention to the promotional period.
Yanda says the balance transfer promotional period typically lasts for six months up to two years. But be aware of the promotion's end date – at the end of the promotional period, the card will begin to carry its normal APR (which can be in the upper teens).
3. Have a plan and stick to it.
A balance transfer can save consumers money, but Yanda advises, "You must have a plan and stick to it. If you want to save interest charges and pay off your credit card debt, a balance transfer can buy you some interest-free time. However, you have to take advantage of it while it's still interest-free. The 0% balance transfer lets you put all your credit card payments into paying off the balance, without those pesky interest fees taking a chunk of your money. But that promotional period has a time limit, and it's best to pay as much as you can, as fast as you can, before that time runs out."
4. Don't make it a habit.
Yanda warns that consumers should be very cautious about trying to use credit card balance transfers as a permanent trick to get out of paying interest fees to the credit card companies. "You never know when the 0% interest offers will stop coming," he says.
For more information, visit http://www.balancetransfers.com and start paying less today.
Contact:
Heather Yanda
(502) 544-6274
support(at)balancetransfers(dot)com
# # #