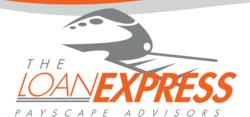 Payscape is excited to be on the cutting edge of this innovative financial product, said Adam Bloomston, co-President and CFO of Payscape Advisors
Atlanta, GA (PRWEB) October 11, 2012
Atlanta based Payscape Advisors, an Inc. 500/5000 company, announces the launch of its new financial product, The Loan Express. The Loan Express is a cash loan product that allows merchants to receive loans based on all revenue, not just their MasterCard and Visa processing history only.
"Payscape is excited to be on the cutting edge of this innovative financial product. The Loan Express is a new spin on an old merchant cash advance concept. We can now underwrite the business based on all of the financial criteria, not just Visa and MasterCard processing information. This allows us to provide merchants with more money than ever before, and we can get them their money in just a few days in some cases", said Adam Bloomston, co-President and CFO of Payscape Advisors.
Loan Express allows loans from 35K to 250K, and under terms of 6-18 months. Loan decisions are made within one to two business days of received loan application, and repayment is a fixed daily ACH payment.
About Payscape Advisors:
Payscape Advisors makes it simple for businesses and individuals to collect money by accepting credit cards, sending bills, collecting donations, or processing online registrations. Founded in 2004, the privately held company has grown to include a national sales force with account managers throughout the country. Payscape offers a full suite of financial products and services, including: credit and debit card processing, check guarantee services, gift and loyalty card programs, merchant cash advance, ATM placement and sales, POS equipment leasing and sales, virtual terminal packages, e-commerce solutions, online invoicing system, online registration management and mobile payment applications.