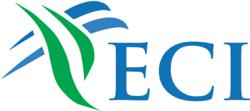 Phoenix, AZ (PRWEB) November 20, 2012
Electronic Commerce International, a leading provider of credit card processing for small business, is thrilled to announce the availability of Merchant Cash Advances for small and medium size businesses that are looking for a flexible, smart way to fund growth and sales during the holiday rush.
"By taking the opportunity to use the merchant cash advance this holiday season, merchants will have the power to expand their inventory to increase sales," said Jim Anderson, CEO of Electronic Commerce International.
Merchant cash advance services provided by ECI are a smart alternative to traditional bank loans that can help businesses who just need a little extra help to prepare for the busy sales season. For companies that are looking to stay ahead of the pack, timeliness and proactive action are required to meet the demands of both clients and company. Companies benefitting from Merchant Cash Advance can now keep up with the pace of the information age, while remaining efficient and progressive.
Cash advances from ECI are easier and more efficient than a bank or SBA loan. Businesses can use a Merchant Cash Advance to cover the cost of operations, to train new staff, to upgrade point-of-sale systems or to expand their inventory. The advance is repaid from a percentage of the merchant's future credit card sales.
The theory is simple; provide businesses with an innovative solution to keep the ball rolling. This is where this newly integrated system from Electronic Commerce International comes in. Qualified businesses can procure funding anywhere from $5,000-$150,000. Capital is distributed monthly to the business account and the repayment occurs automatically, without the needs to write checks.
ECI has been a trusted provider of credit card processing and credit card terminal solutions for over a decade. The company recently introduced a Gift, Loyalty and Text Program that uses Paycloud to put their gift and loyalty program on their customer's smart phone.
About Electronic Commerce International:
For more than a decade, Las Vegas-based Electronic Commerce International has been providing affordable, personalized payment processing solutions to merchants of all sizes in the United States and Canada, so business owners can focus on growing their company. ECI has more value added services for small, medium and large businesses than anyone, like Text Marketing, Business Lines of Credit, Merchant Cash Advance, Gift and Loyalty Program, Mobile Processing, 90 Days Same as Cash and Check Guarantee. ECI prides itself on superior customer service, offering support 24 hours a day, 7 days a week. To learn more about Electronic Commerce and their extensive products visit them at http://www.ecistore.com .