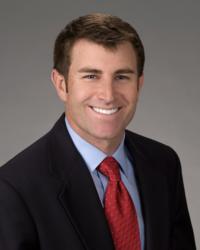 "Build something that you wish existed and don't forget the days when you were concerned about making payroll, no matter how large you become, continue to bootstrap and act like the scrappy company that you started." - Jeremy Wing, Co-Founder
Atlanta, GA (PRWEB) November 16, 2012
Atlanta entrepreneurs and co-founders Jeremy Wing and Adam Bloomston of Payscape Advisors are honored to be recognized among Atlanta Business Leader's Top 25 Entrepreneurs. The duo ranked 21 out of the 25 entrepreneurs honored, as audited by accounting firm Gifford, Hillegass and Ingwersen on quantitative metrics and qualitative measures, such as entrepreneurial drive and company culture.
The awards dinner was held November 8th at the Twelve Hotel at Atlantic Station in Atlanta, GA. Award winners will be featured in the November/December issue of Business to Business magazine.
Jeremy and Adam have been instrumental in establishing Payscape Advisors as an Inc. 500/5000 Fastest Growing Private Company for four consecutive years, an Atlanta Business Chronicle Pacesetter for four consecutive years, a Best Places to Work recipient in 2011, and most recently, a Top Workplace by the Atlanta Journal Constitution. Their main goal, is to provide a platform for continued entrepreneurship within Payscape, and they accepted the award on behalf of their talented team.
About Payscape Advisors:
Payscape Advisors makes it simple for businesses and individuals to collect money by accepting credit cards, sending bills, collecting donations, or processing online registrations. Founded in 2004, the privately held company has grown to include a national sales force with account managers throughout the country. Payscape offers a full suite of financial products and services, including: credit and debit card processing, check guarantee services, gift and loyalty card programs, merchant cash advance, ATM placement and sales, POS equipment leasing and sales, virtual terminal packages, e-commerce solutions, online invoicing system, online registration management and mobile payment applications.
Two technology products unique to Payscape are BillingOrchard, an online billing application and RegPoint Solutions an online registration management tool.