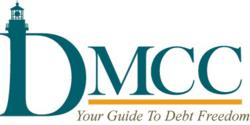 We are proud to contribute to the FAU Foundation, Inc. to help students aim for an education.
Deerfield Beach, FL (PRWEB) October 31, 2011
Debt Management Credit Counseling Corp. http://www.dmccccorp.org, a nonprofit credit counseling organization ("DMCC"), today announced that Ricardo Wehrhahn is the latest award recipient of DMCC's college scholarship fund. Since 2001, DMCC has awarded a scholarship to a student of the Harriet L. Wilkes Honors College of Florida Atlantic University in Jupiter, Florida through the FAU Foundation, Inc. DMCC established this scholarship as part of its mission to educate and support students who demonstrate academic merit and commitment to the community. Wehrhahn, a very passionate soccer player, went to high school in Weston, Florida, and is currently a junior at the Honors College. He is majoring in mathematics and hopes to get his masters degree in economics.
The FAU Foundation, Inc. is a 501 (c)(3) non-profit corporation established to help guide FAU's growth and fine-tune its mission of promoting academic excellence, internationally recognized research and vital public-private partnerships."As a credit counseling organization committed to quality education, we are proud to contribute to the FAU Foundation, Inc. to help students aim for an education that would be otherwise not attainable without this scholarship" stated Jessica Stokes, Education and Research Coordinator for DMCC. The Debt Management Credit Counseling Corp. Scholarship Fund provides awards for those students who need added funds for their educational success. The Harriet L. Wilkes Honors College is a four year residential liberal arts college for academically superior undergraduates. DMCC contributes to FAU to help fund the continued education of these bright students. Anyone interested in making a tax-deductible donation for charity can visit DMCC's FAU Scholarship webpage.
The DMCC scholarship fund is an extension of the organization's efforts to teach financial literacy to college and high school students. DMCC educates young adults about the wise use of credit. College students, in particular, are targeted due to the different demands introduced to them while in college and their susceptibility to running up large amounts of credit card debt. DMCC's certified credit counselors will help these students budget their money and if applicable, provide them debt management plans to help them repay their debts with a lower monthly payment and lower interest rates.
About Debt Management Credit Counseling Corp.
DMCC is a nonprofit 501(c)(3) public charity committed to educating consumers on financial issues and providing personal assistance to consumers overextended with debt. Education is provided free of charge to consumers via seminars, workshops, a proprietary financial literacy program, and a vast array of online and printed materials. Free personal counseling is provided to consumers to identify the best options for the repayment of their debt. Consumers interested in speaking with a DMCC certified credit counselor may call (866) 618-3328 or request help at dmcconline.org. DMCC is a HUD Approved Housing Counseling Agency, is approved by the U.S. Trustee to provide bankruptcy counseling and education, and has an A+ rating with the Better Business Bureau.
# # #