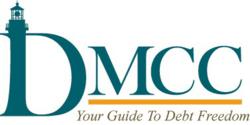 The HUD-approved counseling agencies this funding supports are crucial in helping struggling families on a one-to-one basis to manage their money, navigate the home buying process, and secure their financial futures
Lighthouse Point, FL (PRWEB) March 28, 2012
Debt Management Credit Counseling Corp (http://www.dmcconline.org), a nonprofit charitable organization (DMCC), announced today that it has been awarded a grant of $17,366 from the U.S. Department of Housing and Urban Development (HUD) for providing comprehensive housing counseling in Broward County and Palm Beach County, Florida. In March, HUD announced more than $42 million in housing counseling grants to 468 national, regional and local organizations. The funds awarded to DMCC will be used to provide free assistance to consumers looking to find housing or keep their current homes.
"The HUD-approved counseling agencies this funding supports are crucial in helping struggling families on a one-to-one basis to manage their money, navigate the home buying process, and secure their financial futures," said HUD Secretary Shaun Donovan. "We fought hard to persuade Congress to restore funding for housing counseling in HUD's budget and now we're working to make these important resources available as quickly as possible."
DMCC is a HUD Approved Housing Agency and an adopter of the National Industry Standards for Homeownership Education and Counseling (NISHEC). The NISHEC are a set of guidelines for quality homeownership and counseling services. Industry professionals who adopt these standards can be trusted to provide consistent, high quality advice. DMCC housing counselors receive extensive training in various housing concerns and are certified by NeighborWorks America and the Center for Financial Certifications.
DMCC's housing counseling programs consist of pre-purchase home buying, post-purchase non-delinquent home ownership, foreclosure prevention, and homeless services. All these programs are provided to consumers free of charge. DMCC also provides budget counseling and assistance to consumers struggling to repay unsecured debt, including debt management plans to lower credit card interest rates and payments.
About Debt Management Credit Counseling Corp.
DMCC is a nonprofit 501(c)(3) public charity committed to educating consumers on financial issues and providing personal assistance to consumers overextended with debt. Education is provided free of charge to consumers via seminars, workshops, a proprietary financial literacy program, and a vast array of online and printed materials. Free personal counseling is provided to consumers to identify the best options for the repayment of their debt. Consumers interested in speaking with a DMCC Certified Credit Counselor may call (866) 618-3328 or request help at dmcconline.org. DMCC is a HUD Approved Housing Counseling Agency, is approved by the U.S. Trustee to provide bankruptcy counseling and education, and has an A+ rating with the Better Business Bureau.