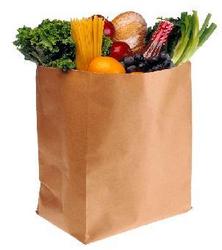 Norwalk, CT (PRWEB) March 28, 2008
It's no secret that current financial times are hectic, and the word "recession" is popping up more and more. So is the verb "to save." The problem is, offers are tempting, and the flesh is weak — so much so that many people not only don't save money, they end up spending more than they should. Wise spending is a safe way to navigate these uncertain times, says Credit Diagnosis (SM), a leading security and privacy membership program offered by Adaptive Marketing LLC.
A few pennies here and there will make a big difference down the road. Take the time to make a plan to cut expenses on various fronts. Begin by calculating the amount spent during one month, and put the following tips to work during the following month and track the amount of money saved each time. The resulting amount will certainly be a reason to enjoy the long-awaited gratification. CreditDiagnosis offers some valuable ideas to incorporate on your cutting-expenses plan:
Groceries:
-- Plan a food menu for the week, make a list, and don't go grocery shopping without it.
-- Always use coupons, and take advantage of double-coupon days.
-- Use Sunday flyers to spot offers and sales at different stores.
-- Buy fruits and vegetables in season, and learn new recipes to maximize their use.
-- Grow vegetables and herbs at home.
-- Buy your canned goods and house-cleaning products in bulk.
-- Make your own baby food.
Utilities:
-- Select energy-efficient heating and cooling equipment.
-- Use low-flush toilets or other water-saving devices in the tank.
-- Set the thermostat at a comfortable temperature, and bundle up inside the house on cool days.
-- Hang clothes out to dry. Air-dry the dishes by keeping the dishwasher's door open at night.
-- Eliminate extra cable features and telephone services.
-- Wrap the water heater with insulation, and turn down the temperature.
-- Shop around for affordable cable, telephone and Internet providers.
Clothing and Others:
-- Always use coupons, or buy during end-of-season sales.
-- Buy, trade and sell clothes at consignment shops, especially for kids' clothing.
-- Find ways to repurpose old clothes. Make something new out of something old.
-- Brown-bag your lunch at least three times a week.
-- Go to matinees or to free movie screenings at a local library.
-- Exercise for free. Walk the dog, bike, jog, and dust off the old workout videos.
-- Keep the car properly tuned, and use public transportation whenever possible.
Try these tips and incorporate others you come up with while analyzing your personal situation. Cutting expenses today is a great way to secure a better future if hard financial times hit home, advises AP9 Credit Diagnosis.
About Credit Diagnosis
AP9*CreditDiagnosis is a leading membership discount program offered by Adaptive Marketing LLC. Headquartered in Norwalk, Conn., Adaptive Marketing is a category leader in membership programs, bringing value direct to consumers through an array of benefits in healthcare, discounts, security, personal property and personals. Members may access their benefits at CreditDiagnosis.com. With broad online and offline distribution capabilities, Adaptive Marketing offers its corporate client partners effective tools to enhance market presence, strengthen customer affinity and generate additional value through programs such as Credit Diagnosis.
###