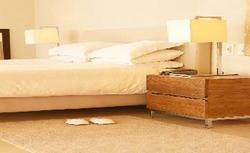 Norwalk, CONN. (PRWEB) June 2, 2008
Traveling is a passion for many and a necessity for others, and it's no secret that during this summer season, soaring gas prices will force some avid travelers to stay off the roads. But despite the record gas prices, millions of people will drive or fly to national and international vacation spots, reports Credit Diagnosis (SM), a leading security and privacy membership program offered by Adaptive Marketing LLC.
These travelers are going away because they booked their trips in advance, because they haven't quite been affected by the slow economy, or simply because of business needs or simple pleasure. The reality is that all travelers need to be wary and spend their money wisely during their time away. According to Credit Diagnosis, financial alertness and security are necessary items to "pack" along for the road.
Whether traveling for business, adventure or pleasure, preparation is the key. Credit Diagnosis offers some valuable ideas to spend less and yet get away to enjoy the summer season:
-- Stay closer to home. Take a few day-trips to nearby towns, and do some research online to find affordable or free activities to do with the whole family.
-- Research online. Surf the web to find discount vacations ideas, both statewide and nationwide. Set a budget, then look for the best deal available. Maybe Hawaii is out of the question, but a weekend away at a beach four hours away is a more achievable dream.
-- Stay with relatives. Sure, staying at a hotel is way more comfortable than staying in Aunt Lily's guest room, but some sacrifices are worth the savings. Spend some time with the hosts, and then explore the area they live in.
-- Find free attractions. Many blogs or traveling sites have lists of free attractions all over the country. These places can be the highlight of this year's family vacation. Some spots to check out include: Central Park, New York; Freedom Trial, Boston; Angel's Landing, Zion National Park, Utah; and the Pacific Coast Highway, Route 1, California, among others.
-- Preview the destination. This is a good way to save money on food while traveling. Research restaurants around the area, and check out the prices before arriving. Some experts also recommend bringing vitamins and powdered nutrition drinks to supplement a meager diet.
-- Use credit cards. Especially when overseas, charge expenses to one or two credit cards. Travelers get a better conversion rate than exchanging currency to obtain cash at banks or at the airport.
Try these tips, and incorporate others, either before or during the trip. The fun of any vacation trip isn't based on how much money is spent, but rather on the memories people create, reports Credit Diagnosis.
About Credit Diagnosis
Credit Diagnosis is a leading membership discount program offered by Adaptive Marketing LLC. Headquartered in Norwalk, Conn., Adaptive Marketing is a category leader in membership programs, bringing value direct to consumers through an array of benefits in healthcare, discounts, security, personal property and personals. Members may access their benefits at CreditDiagnosis.com. With broad online and offline distribution capabilities, Adaptive Marketing offers its corporate client partners effective tools to enhance market presence, strengthen customer affinity and generate additional value through programs such as CreditDiagnosis.
###