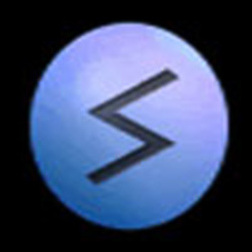 Frankly, I was very uncomfortable and resistant about Michael's partnership idea. I was concerned about the legitimacy of a program that claims to actually absolve people of their debt, but after I completed my due diligence and studied the Consumer Credit Protection Act, I discovered that indeed this long-standing debt resolution program is both legitimate as well as highly effective
Los Angeles, CA (PRWEB) October 3, 2006
Rising Star Financial Services (http://www.risingstarfinancialservices.com)], a top-rated credit repair company and a long established debt resolution service provider, announced today that they are teaming up with Zero CC Debt. This partnership will help consumers who are experiencing various financial problems, are looking to improve their credit stature or who are looking to be insulated from harassment by creditors.
The partnership began when Michael Kohl, President of Zeroccdebt.com, needed to clean up his credit so that he could qualify for a home loan. "I had some serious credit problems," Michael Kohl, President of Zeroccdebt.com said, "and I was looking for an honest, effective credit restoration company. I joined Rising Star Financial Services, the top-rated credit repair company, and after only 4 months of their expert credit repair service, my credit score increased by nearly 200 points. I was very impressed with Rising Star and it occurred to me that all of my clients need credit repair – that credit repair and debt resolution are complementary services."
After Mr. Kohl completed the Rising Star Financial Services program, he approached Rising Star about establishing a partnership between the two companies. Initially, Paul Diengott, CEO of Rising Star Financial Services was apprehensive. "Frankly, I was very uncomfortable and resistant about Michael's partnership idea. I was concerned about the legitimacy of a program that claims to actually absolve people of their debt, but after I completed my due diligence and studied the Consumer Credit Protection Act, I discovered that indeed this long-standing debt resolution program is both legitimate as well as highly effective," Diengott said.
"We get calls from people who tell us that they are having to borrow money from one card to pay another or who lie awake at night wondering what to do about their debt," said Kohl.
"And of course," Diengott said, "Bad credit can inhibit consumers from realizing their most important financial goals."
Consumers who have considerable debt and are seeking a creative remedy to insulate them from creditors, given that bankruptcy is no longer an option, can now take advantage of a new legal service that enables people to protect their assets, increase their net worth and be immunized from virtually any form of personal liability. Now that these two financial service companies are working together in a close partnership, consumers who have debt or credit problems can take advantage of any of these highly effective services.
Consumers interested in the $10,000 sweepstakes and who are experiencing problems due to poor credit or unmanageable debt, are advised to visit Rising Star Financial Services at http://www.risingstarfinancialservices.com
Paul Diengott
Toll Free 1-800-535-8969
Rising Star Financial Services
###