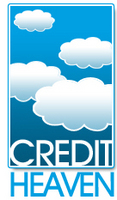 If we don't succeed in reducing your interest rates you don't pay
Miami, Florida (PRWEB) September 16, 2008
Credit Heaven (http://www.CreditHeaven.com ), the nation's premier credit repair and debt settlement firm, is pleased to announce their new Rate Busters program. Designed as a systematic and streamlined approach to lowering interest rates, the new program will help reduce future defaults on loans and help salvage consumer credit ratings.
"By reducing a member's interest rates and monthly loan payments, the client's money is working to pay off the principal - actual debt - instead of just interest on the debt," said Ada Johansen, president of Credit Heaven. "A reduction in loan payments usually means a reduction in the number of defaults on loans, which only strengthens consumers' credit scores and their financial strength, while decreasing accounts that go to collections for the creditors. This is a 'win-win' program all around."
The Rate Busters program is only available to clients already enrolled in Credit Heaven's credit repair services. Credit Heaven cannot guarantee success, but as with all other services provided by the firm, clients only pay if the service is successful.
"If we don't succeed in reducing your interest rates you don't pay," Johansen said. "The program we are announcing today will provide affordable solutions for eligible consumers without impacting their credit rating."
About Credit Heaven
Credit Heaven is a credit repair firm that offers its clients the utmost attention to detail and premier customer service in the business of credit repair, monitoring and debt settlement. The company offers specialized services for each individual client and safeguards members from unscrupulous loan officers. For more information, please contact:
Ada Johansen
Credit Heaven
888 474 4705
###