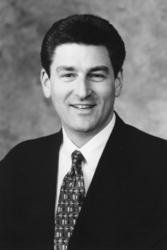 Long Term Care Insurance: the Rewards are Worth the Effort
Bellevue, WA (PRWEB) October 27, 2008
Long Term Care Associates, Inc. today released a white paper entitled "Long Term Care Insurance: the Rewards are Worth the Effort". The essay provides a high-level introduction to the long term care insurance crisis with particular emphasis paid to the Credit Union market space. LTCA has worked jointly with several major insurers and its valued Credit Union partners in order to gather the data necessary to publish this paper. "We are proud to provide this report as the industry leader in Credit Union-based long term care insurance sales," said Robert Forman, President of LTCA.
The primary factors cited in the white-paper for the increased LTCi market opportunity are the aging Boomer population, their need to address financial planning issues regarding their healthcare, and the lowering age of entry for long term care insurance purchasers. Long term care insurance is reaching new heights in consumer awareness with the joint federal-state "Own Your Future" campaign, Congress' approval of National LTC Awareness Month, and the state-by-state introduction of so-called "Partnership" LTC Plans. Mr. Forman went on to identify another opportunity, "Long term care insurance is a gateway product that opens the door to other financial service sales. This is due in part to the need for proper suitability discussions that uncover a comprehensive picture of each member's financial picture including assets both inside and outside of the Credit Union."
While many Credit Unions currently offer long term care insurance as a convenience through such industry giants as Members Financial Services, a division of CUNA Mutual, these are typically seen as not as well prepared to capitalize on this emerging trend when compared to those aligned with a dedicated long term care insurance program. "There is tremendous value in providing Credit Union members with a quality solution targeted to these complex issues. Multi-product platform sales reps simply don't have the time or level of knowledge necessary to fully understand the long term care insurance marketplace and subsequently don't focus very well on the product."
Mr. Forman continued, "LTCA is unique with its focus solely on long term care insurance. We have honed our program expertise over the past 34 years to the point that we have seen 6-8% program reply rates each year in our target demographic age of 45 - 65. For a Credit Union with 40,000 members in that age range, they might generate 3,200 member inquiries each year. That is a tremendous amount of activity for any program and results just not seen through multiple product line and broker/dealer Credit Union arrangements."
To view the report, learn more about the company, or its long term care insurance program for Credit Union members you can visit the LTCA website or call 1-800-742-9444.
About us:
LTCA, Inc. is headquartered in Bellevue, Washington. With roots dating back to 1974, LTCA is one of the country's oldest and most distinguished long term care insurance marketing organizations. LTCA is licensed in 47 states and serves over 5 million members of organizations across the country.
###