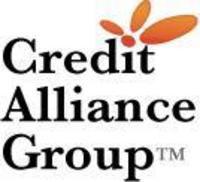 If we don't perform our clients won't have to pay Credit Alliance Group a dime.
New York, NY (PRWEB) April 4, 2011
Credit Alliance Group has been in the debt consolidation industry since 2005 and has consistently been a leader and innovator for the industry throughout the years. Credit Alliance Group has expanded it's office locations from coast to coast with locations in New York City, New York, Los Angeles, California, Chicago, Illinois, Dallas, Texas, Atlanta, Georgia and Miami, Florida. These additional locations will allow Credit Alliance Group to offer the same debt consolidation service with more accessibility for their clients.
We spoke to the CEO of Credit Alliance Group and asked why they chose to expand the locations nationwide. He stated, "In order to provide our customers with exceptional customer service designed to effectively achieve their goal of becoming debt free we decided to open several locations and increase the value that our program can bring to our current and future clients."
The Debt Consolidation industry has recently came under scrutiny from the Federal Trade Commission banning Debt Consolidation companies from charging upfront fee's. Since the rule has taken affect Credit Alliance Group has adjusted accordingly and is proud to comply 100%. The CEO stated "The new rule is a good thing for our industry and will only help consumers and help other Debt Consolidation companies like Credit Alliance Group to provide a better service. The change is for the better and we are excited to be apart of it and offer an improved service to consumers' nationwide.
Credit Alliance Group has been awarded The Consumers' Choice Award in 2010 for customer service and Best Places to Work in 2008-2009. Credit Alliance Group is a member of the U.S. Chamber of Commerce, International Association of Professional Debt Arbitrators (IAPDA), members of The United States Organization for Bankruptcy Alternatives (USOBA), Dunn & Bradstreet registered, and proud supporters of the Susan G. Komen race for the cure corporate sponsor's. Credit Alliance Group's website is VeriSign secured and TRUSTe privacy certified to ensure consumer's information is protected. Which is an impressive list of accreditations for one of the nations leading Debt Consolidation companies. Credit Alliance Group excels thru innovation, caring for their client's, creating and developing key business alliances with creditors.
Media & Press Contact:
Bryan Garner
Credit Alliance Group Inc.
BGarner(at)CreditAllianceGroup(dot)com
(866) 454-5044 Ext: 130
# # #