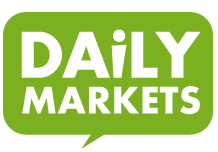 Our readers can now have a new platform to search and apply for the best credit cards, the best mortgages and the best CD rates.
New York, NY (PRWEB) May 16, 2013
DailyMarkets.com, a leading US personal finance website that helps people save smarter and invest smarter, today unveiled a new, improved mobile website that is optimized for iPhone users.
Consumers can now access the most popular sections of the site, including personal finance articles, credit card reviews, mortgage comparison, CD rates comparison and many more, optimized for iPhones. The mobile version has been designed to make it easier for users to navigate and it has a very appealing user interface.
Users can now easily look for the best credit cards in the different categories, read credit card reviews for the lowdown on popular cards, read personal finance blog posts written by DailyMarkets.com staff writers, search for the best mortgages for a new home purchase or refinance, or search for the best CD rates in the country all on their iPhone. The mobile interface, with its bright layout and easily scrollable features, makes it very simple for the user to navigate in a small mobile screen.
"The number of mobile visitors to DailyMarkets.com is growing rapidly and we wanted new and current readers to be able to access great content on our site in a very easy-to-use manner on their smartphones," says Grace Cheng, founder and CEO of DailyMarkets.com. "Our goal is to be the number one resource for financial products comparison, and that means also catering to users coming from mobile devices."
To make it dead easy for the reader, the categories and features are all visible on the home screen. The reader simply has to scroll left or right, up or down, or click on any option in order to get more information. In the mobile version, consumers can also access a comprehensive list of the best credit cards in the US, sorted by their star-rating. For each card there is a link to a detailed review of the card done by DailyMarkets.com's staff writers, and a direct link to the card issuer's website where readers may apply for the card on the spot.
"Our readers can now have a new platform to search and apply for the best credit cards, the best mortgages and the best CD rates, no matter where they access DailyMarkets.com," says Grace Cheng. "Busy readers on-the-go can now read credit card reviews and apply for credit cards within minutes, saving them precious time."
On the mobile homepage, readers may search for credit cards in various categories, such as best credit cards for 2013, best airline cards, credit card rewards, best business credit cards, cash back credit cards, student cards and many more. Only the best cards are listed in each category for the consumers' benefit. There are also many exclusive credit card offers for readers of DailyMarkets.com. Readers may also search for credit cards according to card issuers if they prefer cards from a particular bank.
With thousands of credit cards available in the US market for consumers and business owners, it can be quite a daunting task to find the right card for one's needs. DailyMarkets.com specializes in detailed reviews of cards and reads all the fine print so that the consumer is well-aware of any potential pitfalls and is well-equipped to maximize the potential of each card. Readers will appreciate the homework that has already been done by the DailyMarkets.com team.
Users who are looking to comparison shop mortgages for a new property purchase or refinance can click on the mortgage tab to see mortgage rates from many different lenders. To personalize the search, users just have to type in their zip code and other relevant information, and from the results shown, request for more information from the lender or call the lender directly. Readers looking for the best mortgage loan or refinance will be pleased with the real-time mortgage rates shown at DailyMarkets.com as some of the lowest mortgage rates are made only available to certain number of people for a limited period of time in order to gain new customers.
The seamless comparison-application format seen throughout DailyMarkets.com makes it very convenient for users, and helps save a lot of time.
The full version of DailyMarkets.com also compares the best mortgage rates for new home purchase or refinance, car insurance quotes for car owners, and best CD rates for savers in the US market. In the Insurance section, readers can compare insurance rates of different types of insurance such as life insurance, auto insurance, health insurance and home insurance specific to the state they reside in. Comparing rates is the smart thing to do for consumers because some insurers offer cheap insurance quotes in order to gain market share in the highly competitive industry. Drivers looking to save more money can compare car insurance quotes with their current car insurance policy, and can consider switching insurers if they can get a cheap auto insurance with similar terms.
About DailyMarkets.com
DailyMarkets.com is a consumer finance site founded in 2008 by Grace Cheng who was named as one of the 'new kids in cyberspace' by Financial Times in 2007. With its unique access to banks' databases, DailyMarkets.com is dedicated to helping consumers compare insurance rates, compare mortgages, cheap car insurance, best credit cards and other financial products. Its comprehensive credit card section is perfect for consumers to browse through the different categories of credit card offers such as airline credit cards, 0% balance transfer cards, rewards credit cards, business credit cards, and many. You can also check out DailyMarkets.com's list of Best Credit Cards 2013 which shows the best cards for earning cash back, for earning airline miles, for doing balance transfers, for business owners and students. For more information, visit DailyMarkets.com.