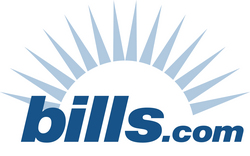 Plus, studies have found that people spend more when paying with a credit card than with cash, so they are more likely to have supersized the order they were buying with plastic.
San Mateo, CA (Vocus) July 22, 2009 –-
Using a credit card can result in costs beyond what consumers pay for an item, with consequences including unexpected costs and even more debt. To help consumers, free online consumer finance portal Bills.com has compiled a list of seven common credit card fees -- and how to avoid them.
"Plastic payments are easy. For instance, in 2006, Americans charged more than $51 billion to credit cards to pay for fast food purchases alone. Odds are good they will not remember the burger when the bill comes in three weeks, and they will pay significantly more than the burger's cost in interest if they do not pay off their credit card bill in full and on time each month," said Ethan Ewing, president of Bills.com. "Plus, studies have found that people spend more when paying with a credit card than with cash, so they are more likely to have supersized the order they were buying with plastic."
Some of the most common credit card fees -- with tips on how to avoid paying more than necessary for credit card purchases -- include:
1. Annual fees: These fees are charged to borrowers for the privilege of having a card. Most often, annual fees occur with secured cards and cards with perks, such as rewards or rebates. How to avoid it: Ask the card issuer if the fee can be waived, or if an alternative card offers no fee. Or look for no-fee card -- there are many. Beware: Some cards have no fee for the first year, but thereafter, a fee applies. Read terms carefully.
2. Application fees: Some secured credit cards charge borrowers an application fee. How to avoid it: Check before applying, and if a fee exists, ask if it can be waived. If not, look for a card that does not charge a fee.
3. Balance-transfer and cash-advance fees: These fees are charged when borrowers transfer a balance from one card to another, or withdraw cash against a credit line. Typically, these are one-time fees of 1 percent to 3 percent of the amount transferred or withdrawn. In addition, interest charges apply to the balance. Sometimes a special interest rate applies, which might be higher or lower than the regular interest rate. How to avoid it: Watch for special offers, ask if fees can be waived, or avoid transferring balances or taking cash advances. Before transferring a balance to reduce interest payments, calculate the expected interest savings to determine whether paying the fee is worthwhile.
4. Finance charge: A charge for carrying an outstanding balance on a credit card, based on a set annual interest rate. Many cards charge interest on the average daily balance over a two-month period, meaning that interest accrues even if the borrower pays the balance in full one month. The finance charge will vary depending on the interest rate, account balance and method of calculating the finance charge. How to avoid it: Pay the balance in full each month. In the event you regularly pay your balance in full each month, but receive a finance charge, contact your issuer and ask to have the fee waived. If that does not succeed, you may consider moving your business to another issuer and card.
5. Insufficient funds (NSF) or returned check fee: A fee charged by the issuer when a check or electronic payment is returned by the bank for insufficient funds. The credit card issuer's fee is typically $30 to $40, and most banks charge an additional NSF fee of $25 to $30 per invalid check or transfer. How to avoid it: Be certain funds are available to pay bills.
6. Late fees: These are the most common credit card fees, and the cure is simple: Pay on time. Each missed deadline incurs a fee, typically around $30. In addition, many credit card issuers will increase the interest rate to the "default rate" – typically the highest interest rate they can charge – after a late payment. How to avoid it: Allow at least seven days for payments by mail, or schedule payments online or by phone (which might involve another fee).
7. Over-limit fees: Over-limit fees are penalties for charging more than the limit. Even those who never exceed the limit should be forewarned: Recently, some credit-card issuers have lowered credit card limits, sometimes even lowering account limits below an existing balance. Thus, some borrowers who thought they were below their limits suddenly have found themselves exceeding limits. How to avoid it: Keep balances significantly below the credit limit, and keep a close eye on the "credit available" amount. With new credit-card regulations signed into law this spring, borrowers must opt in for over-limit access. Watch for new cardholder agreements that include this provision.
"The common element with all these fees is that consumers must guard their own credit and pay attention to the details," Ewing said. "When it comes to plastic, being an informed consumer -- and making regular payments (preferably in full) -- are the keys to managing credit card fees and keeping credit healthy."
About Bills.com
Based in San Mateo, Calif., Bills.com is a free one-stop portal where consumers can educate themselves about complex personal finance issues and comparison shop for products and services including credit cards, debt consolidation, insurance, mortgages and other loans. Bills.com holds the No. 257 spot on the Inc. 500 list for 2008, and the No. 3 spot on Entrepreneur Magazine's Hot 100 list of the fastest-growing U.S. companies.
Bills.com and its sister companies, Freedom Debt Relief and Freedom Tax Relief, are wholly owned subsidiaries of Freedom Financial Network, LLC. The company has served more than 50,000 customers nationwide since 2002 while managing more than $1 billion in consumer debt. Its RSS feed is available here.
###