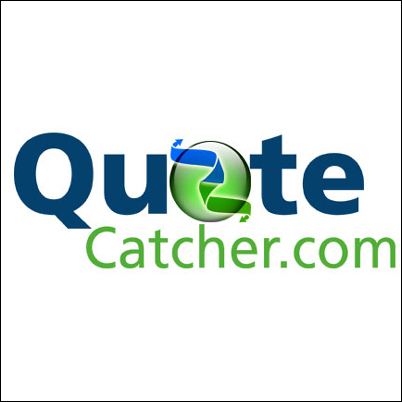 Today's consumers are savvy and do their research when it comes to making an informed purchase. We designed our Buyer Advice so you can easily search hundreds of industry-related articles
Evergreen, CO (PRWEB) April 24, 2007
QuoteCatcher.com, a leads broker connecting highly qualified business consumers with service providers, announced its entry into the credit card processing and merchant services market. This includes merchant account credit card processing applications such as storefront, swipe machines, wireless, online and over the phone.
"We are seeing a substantial increase in small to mid-sized businesses seeking credit card processing and merchant services to stay competitive within their industry. Convenience is the main motivating factor for consumers using credit cards," stated Greg Ahern, CEO of QuoteCatcher.com.
According to a study by the American Bankers Association, 49% of in-store purchases are paid for electronically using credit cards, debit cards and prepaid cards. In addition, one out of three households reported using credit cards to cover basic living expenses on average four out of the last 12 months.
Once the request form is received, the consumer will be contacted by a lead qualifier from QuoteCatcher.com to review their project in greater detail. This discussion opens necessary dialog to encompass vital points of the project. "Consumers can submit one form with QuoteCatcher.com and receive up to five timely quotes from credit card processing service providers. Both the buyers and sellers are reviewed to ensure an optimal match," added Ahern. Sellers enjoy the unique advantage of receiving these truly qualified leads in a very competitive marketplace. QuoteCatcher.com also provides Buyer Advice to educate the buyer.
Buyer Advice is an online consortium of professional advice topics ranging from Accounting to Web Design and can be accessed via the QuoteCatcher.com home page. Buyer Advice is a free service available to any consumer seeking knowledge on a particular purchase. "Today's consumers are savvy and do their research when it comes to making an informed purchase. We designed our Buyer Advice so you can easily search hundreds of industry-related articles," noted Ahern. The Buyer Advice articles are received from several sources including QuoteCatcher's authoritative registered sellers. Once a consumer has researched through the Buyer Advice articles, the consumer can submit one form to QuoteCatcher.com and receive quotes for professional services.
About QuoteCatcher.com
Founded in 2004, QuoteCatcher.com is an online qualified leads broker providing comparative price quotes to connect businesses, or Buyers, in search of marketing, advertising, web design, telemarketing, collections, group health insurance, search engine marketing, list brokers, telecommunications, debt relief and other services with qualified vendors, or Sellers, in need of new business sales leads. Currently, the QuoteCatcher.com seller network consists of thousands of national and regionally-based vendors in over 35 industries. QuoteCatcher.com is headquartered in Evergreen, Colorado, and offers services to companies in the United States and Canada. Additional information is available by calling (303) 674-6513 or by visiting http://www.QuoteCatcher.com.
Contact:
Greg Ahern
(303) 674-6513
###