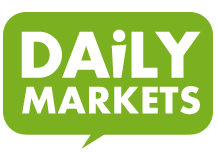 One of these cards even gives you a signing bonus of up to 40,000 miles, and other cards give you up to 5% cash back when making purchases in certain spending categories.
New York, NY (PRWEB) March 13, 2012
DailyMarkets.com, a New York-based financial website that helps people save smarter and invest smarter, has recently launched a new section on the best 11 Instant Approval credit cards so that busy people can find the credit card they want easily and get an answer of whether they are approved or not in less than a minute.
Keeping up with the accelerated pace of the world people live in, credit card issuers have made incredible improvements in speeding up the approval process when people apply for a credit card. Staff writers from DailyMarkets.com have put together a list of the most highly rated cards in the market that tell online card applicants almost instantly whether they have been approved or not for the card of their choice.
"Some of the best rated instant approval credit cards are also the best cash back cards and travel rewards cards in the market, which is why many of them offer large signing bonus incentives and reward you with points with every dollar you spend on the card," says Grace Cheng, founder and CEO of DailyMarkets.com. "One of these cards even gives you a signing bonus of up to 40,000 miles, and other cards give you up to 5% cash back when making purchases in certain spending categories."
Although instant approval cards give online applicants a response almost instantly, applicants need to keep in mind that they will still have to wait around 5-7 business days to receive their card in the mail if they are approved.
"No matter what type of credit card you're looking for, be it a rewards card, one that gives you travel benefits or rewards you with cash back for your purchases, there is one for you in our instant approval credit card section," says Grace Cheng. "Since we all like to get quick answers when filling out applications, and knowing instantly whether we have been approved for a card or not, these instant approval cards will help you save time and get an immediate response from your application."
Apart from this new section, DailyMarkets.com also has various sections that feature the best rewards credit cards, cash back cards, travel credit cards, as well as a list of the best cards for people with bad, fair and excellent credit, so that consumers can find the cards with the best Credit Card Rewards.
People who are looking for cards that have low interest rates and long 0% introductory period on balance transfers will also find a special section at DailyMarkets.com that features the best 0% Balance Transfer Credit Cards available in the US, some of which offer up to 18 months of zero interest on balance transfers.
There is also a detailed section on the Best Credit Cards in the US, where consumers will find a list of all the best credit cards in the US and where they will be able to see each card's star rating and a link to a detailed review of the card.
Even though DailyMarkets.com features all these sections about the different types of credit cards in the market, the most popular section continues to be the one highlighting the Best Credit Cards 2012, in which staff writers have created a list of all the best credit cards in the market this year in all credit card categories, from the best cash back cards to the best Business Credit Cards for small business owners.
About DailyMarkets.com
DailyMarkets.com is a consumer finance and investing site founded in 2008 by Grace Cheng who was named as one of the 'new kids in cyberspace' by Financial Times in 2007. DailyMarkets.com has an exclusive consumer finance section, with a special emphasis on educating US consumers about credit cards and helping them find the best credit card for their needs. The smart Credit Card Search tool, that is unique and exclusive to DailyMarkets.com, is designed to help consumers find the perfect credit card based on their spending habits. Consumers can also browse through the large selection of credit card offers such as rewards credit cards, balance transfer cards, low interest credit cards, cash back credit cards, business credit cards and more. For more information, visit DailyMarkets.com.