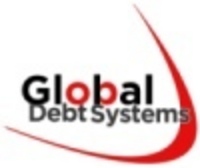 Opening our credit community to Facebook users and providing them with free credit expert advice brings much excitement to our company
Minneapolis, MN (Vocus) September 19, 2010
Global Debt Systems, a leading online credit education and debt settlement training provider, is proud to announce the release of its free credit course that runs on Facebook. Registered members of Facebook have access to the free Credit 101 Course which introduces them to credit and covers general topics of banking, credit cards, and debt collection. The company's fan page provides credit tips and redistributes insightful articles that support consumers to proactively negotiate with their lenders or the credit bureaus for the scores they desire.
More consumers are struggling with credit issues today than at any time in our country's history. Government legislation and regulations are making it more difficult to find help. Searching for credit help online can direct consumers to web sites that offer inaccurate information and cause harm to the consumer's credit scores. It may also unintentionally lead to intrusive phone calls from debt relief companies that provide questionable service.
In response to those challenges, Global Debt Systems has developed a comprehensive information portal and credit community on Facebook where consumers can research credit options and share information with each other. Data has proven that Facebook dominates social networks. The number of registered users has reached the 500 million mark, which is equivalent to one in 14 people on the planet with a Facebook account.
"Opening our credit community to Facebook users and providing them with free credit expert advice brings much excitement to our company," said Boun Vilailath, spokesperson for Global Debt Systems. "Expert advice is hard to find – especially at a time when consumers are struggling financially. It's our passion to provide consumers with straightforward information free of charge where possible."
Instructions on how to register for the free Credit 101 Course can be found at the company's fan page or watch the step by step video tutorial at http://www.screencast.com/t/NTZhNzBk. Get up to date information and learn credit building techniques by becoming a fan of our Facebook page at http://www.facebook.com/globaldebtsystems.
About Global Debt Systems
Global Debt Systems improves the process of resolving delinquent consumer debt through training and outreach efforts designed to create a more mutually beneficial result for creditors, consumers, and debt counselors. We provide e-learning and e-training services to companies and consumers that educate and advocate for ethical business practices. Located in Minneapolis, Minnesota, the company donates time and a portion of its profits to various non-profit organizations that promote responsible budgeting and financial management.
Learn more about Global Debt Systems at http://www.globaldebtsys.com.
###