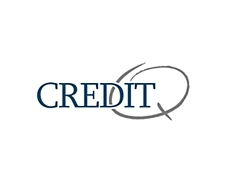 Your Guide To Credit Cards, Loans, Investments
and Everything Between
Newport Beach, CA (PRWEB) November 02, 2011
Tough economic times mean decreasing revenues and an increased cost of living. Included in these increases in daily expenditures are rising costs for insurance. Smart consumers want to compare insurance options and carriers, researching available options in their price range. That is why CreditQ.com—an online financial site already known for its credit card, loan, and investment resources—has expanded to include insurance options.
Visitors to CreditQ.com will find information on various types of insurance, including: car coverage and warranty quotes, dental insurance resources, medicare advice, pet insurance plans, and travel insurance details. Providing easy to navigate, well organized tools, users can quickly locate the insurance resources they need. The financial site has added insurance materials in order to provide pertinent, accurate, and insightful information focused on the temporal needs of consumers. As an online financial resource center, the company provides direct access to various financial sources. Specifically, the site strives to disseminate valuable information through the publication of new content, and monitor changing trends within the financial industry.
For customers looking to obtain insurance coverage, rather than just information and advice, CreditQ.com allows them to view various insurance providers available in their area. They can also see special offers and obtain rate quotes online from these providers. CreditQ.com makes finding rate quotes (for life, health, medical, dental, travel, pet, home, and renters insurance) fast and easy. Consumers can simply choose the type of insurance, enter their location, and complete a guided questionnaire. Within just a few minutes, customers are shown rate quotes from their chosen providers, making the insurance shopping process extremely convenient.
In addition to insurance services, CreditQ.com is also a mortgage loan and credit card guide which has many financial features for users to choose from. The website allows consumers to view the latest credit card options, such as Orchard bank credit cards for people with bad credit, balance transfer credit cards and low APR credit cards and even secured credit cards. The website also features bank rates and credit report information.
# # #