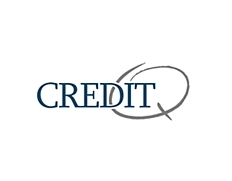 Your Guide To Credit Cards, Loans, Investments
and Everything Between
Newport Beach, CA (PRWEB) December 02, 2011
It's not difficult to see another potential economic crisis in the making in the form of student loan defaults. In a new article entitled, "Student Loan Debt: How to Avoid a Default", CreditQ.com discusses the factors contributing to the rise in student loan defaults, as well as some strategies and resources for borrowers that are saddled with insurmountable educational debt.
CreditQ.com, an online financial resource services center, notes that a great deal of traffic to its website (as well as consumer financial inquiries) comes from site visitors concerned about mounting financial debt. A large proportion of these individuals have consumer debt that is manageable. Surprisingly, what have become unmanageable are the tens or even hundreds of thousands of dollars owed in the form of student loans. For these individuals, CreditQ.com offers advice on how to avoid defaulting on a loan, a goal that is becoming more difficult in lean economic times.
CreditQ.com notes that the total amount in outstanding student loans granted by the federal government currently stands at more than 1 trillion dollars. According to the U.S. Department of Education, slightly fewer than nine percent of borrowers default, or stop making payments, within two years of entering repayment. Of course, as the article notes, the actual rate of default is likely much higher, since the majority of borrowers who fail to make payments do so after the two-year window represented by the data. And default rates vary depending on the type of institution a borrower attends, with the highest rate of default (and the highest increase in default rates per year) being attributed to for-profit schools.
According to the article, all borrowers should understand the types of loans they have and who currently owns the loan, as seeking resources from the lender may be necessary. CreditQ.com also recommends that borrowers immediately consult the Department of Education's website to determine whether they qualify for an income contingent repayment (ICR) plan, or an income-based repayment (IBR) plan. Additionally, those who find it difficult to repay student loans because they are experiencing a short-term inability to find work, etc., should also apply for either a deferment or forbearance, both of which can delay the start of repayment for 6-12 month intervals. While this is not a permanent solution (in fact, interest will accrue and capitalize during a forbearance), it may keep a borrower from defaulting until sufficient resources are obtained. Finally, some borrowers who are employed in professional fields within education, medicine, law, etc., that are low-paying or non-profit careers may qualify to have part, or all, of their loans forgiven.
CreditQ.com wants consumers to understand that it is important, before undertaking any student loan, that borrowers consider a realistic plan for repayment. Additionally, borrowers saddled with unmanageable educational debt should be aware that there are resources to help them repay all or part of their obligation. Seeking these resources before a default occurs is essential to individual borrowers, and may be crucial to avoiding the future domestic financial downturn that could result from en masse student loan defaults.
About CreditQ.com:
CreditQ.com strives to deliver pertinent, accurate, and useful information to consumers interested in all aspects of financial planning and personal finance. As an online financial resource center, the company provides direct access to credit card applications, such as credit cards for people with bad credit, secured credit cards, credit cards for fair credit, 0 interest credit cards, cash back credit cards and other top credit cards on the market), insurance providers, investment guidelines, and more. Additionally, the site also endeavors to disseminate appropriate and helpful information through the publication of articles, news-related releases, blog postings, financial discussion forums, and additional content that addresses changes within the financial industry. The company is always looking for financial experts, and/or anyone with specialized knowledge and interest in financial topics, to contribute in a meaningful way to its site.
###