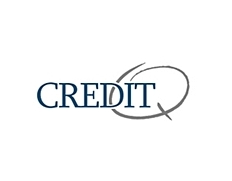 Your Guide To Credit Cards, Loans, Investments
and Everything Between
Newport Beach, CA (PRWEB) January 29, 2012
CreditQ believes that standard credit card blurbs, alone, are not very useful for most consumers trying to navigate the sometimes difficult (and often confusing) process of applying for new credit. The thought is: "Wouldn't it be great to get advice and information from other consumers who have applied for, or who currently use, the credit cards another consumer is thinking of getting?" CreditQ thinks so.
Currently, the industry is rife with sponsored websites that provide biased or otherwise "non-descript" reviews of the credit card products they offer. While these may seem useful at first, often the "educational" information provided is of low quality, and cannot fully address the concerns and questions most consumers have. CreditQ.com believes that instituting and promoting an environment of transparency, in which consumers have access to honest feedback and truthful reviews, is something all credit card websites should strive for.
Consumers that visit the CreditQ website may read comments and reviews, or sign-up to leave their own comments and reviews. The website anticipates that encouraging consumer participation in this area is extremely valuable to others. Specifically, in a struggling economy, many consumers are rightfully concerned about their credit scores, and want to avoid applying for credit cards that they may not be approved for. While the website makes every attempt to list the most accurate credit card approval information sent directly from the issuers themselves (including the credit rating needed for approval), this information represents the only the average applicant. Instead, CreditQ thinks there is a great deal of value in allowing actual applicants to interact with one another, to inform each other about what specific qualifications might be needed for approval.
Additionally, while CreditQ also incorporates a great deal of product information on each of its credit card pages, the website recognizes that certain valuable product information can only be gleaned from other consumers who actually know and use a product. For example, the level of customer service and/or level of satisfaction consumers experience with a specific credit card issuer. Often considered an important factor in consumer choice, generic credit card reviews cannot include details about how a credit card issuer handles problems and issues that customers raise, or whether the issuer has a good track record of resolving problems to the customer's satisfaction. This type of information is truly important to future customers, and is the reason CreditQ provides this service.
Ultimately, CreditQ.com hopes that the addition of unbiased comments and reviews of its products will help consumers better understand their choices, helping them make more informed decisions. The website anticipates that the inclusion of this feature will complement and supplement its efforts to provide the most current and accurate financial advice and information to consumers. The company is always looking for ways to not only connect consumers to financial resources, but to offer ways to help people lead better financial lives.
About CreditQ.com:
CreditQ.com strives to deliver pertinent, accurate, and useful information to consumers interested in all aspects of financial planning and personal finance. As an online financial resource center, the company provides direct access to credit card applications, such as credit cards for fair credit, department store credit cards that help build credit, insurance providers, bank rates, such as money market accounts rates, CD rates and more. Additionally, the site also endeavors to disseminate appropriate and helpful information through the publication of articles, news-related releases, blog postings, discussion forums, and additional content that addresses changes within the financial industry. The company is always looking for financial experts, and/or anyone with specialized knowledge and interest in financial topics, to contribute in a meaningful way to its site.
###