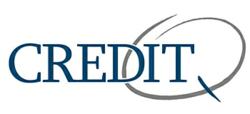 Newport Beach, CA (PRWEB) July 13, 2011
Financial website CreditQ.com in Newport Beach, CA is offering consumers the ultimate in up-to-the-moment information and helpful tips about everything from the best cash back debit card to timely and pertinent investment strategies.
The new website describes itself as "a comprehensive guide and resource center" for business and personal use, a go-to reference guide for all things financial.
Launched in February 2011, CreditQ.com isn't your average online credit card review site. Along with reviews they offer free credit score resources, credit reports, financial news and articles, strategies for funding college education, options for online banking and unique personal checks with collections that include sports themes, "city girl" checks, even religious designs.
Credit cards by credit rating are easy to find on the user-friendly website and can be matched to a customer's needs and circumstances. In addition to rewards credit cards and credit cards for poor credit, there are instant and guaranteed approval credit cards, student credit cards and the upscale Black Card Visa with 24 hour concierge service and no over-the-limit fees.
CreditQ.com offers a wealth of information about mortgages, auto loans, mortgage refinancing and small business loans. Consumers can access helpful tips and resources related to home improvement loans, military and VA loans, payday advances, wedding, holiday and personal loans.
Visitors are privy to credit card interest rates, can learn about the new credit card laws and discover how to lower credit card interest. A wealth of free financial calculators includes tools for calculating retirement savings and mortgage affordability. Consumers can calculate a credit card repayment plan, get currency conversion rates and use an investment calculator to help them reach financial goals.
The secure site also offers insurance options including immediate quotes for auto insurance, information about affordable dental plans and how to find the best pet health insurance. Visitors can read articles about Medicare out-of-pocket costs, find out about Medicare Advantage Plans and learn whether they need international medical insurance.
Shoppers can snag gift cards from American Express or find department store gift cards. There's a large library of articles about timely topics like credit repair, building good credit, cleaning up bad credit and information about the Fair Credit Reporting Act. There are also articles about identity theft and tips on how to prevent it.
Consumers seeking investment advice can find out about retirement planning, explore options like mutual funds and money market accounts, even learn how to start trading stocks online. The Bank Rates tab furnishes information about high yield savings accounts and current money market rates.
For those who want to keep up with the latest financial buzz, there's a library of news articles about current economic trends written by CreditQ.com's team of specialists. Visitors can win $600 gift cards for Amazon, Best Buy or Home Depot by signing up for the monthly sweepstakes.
Company representatives point out that the already heavy traffic on the website makes it an ideal place to advertise financial products and services. Advertising options include text link, content, banner link and lead generation.
For further inquiries regarding CreditQ.com, please contact Viktoria Simon at (714) 923-3975
###