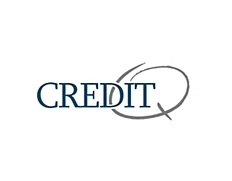 Your Guide To Credit Cards, Loans, Investments
and Everything Between
Newport Beach, CA (PRWEB) October 02, 2011
Fluctuations in the economic and financial climates in the United States have increased consumer interest in personal finance, investing, and retirement planning. CreditQ.com, an optimized one-stop-shop for all things financial, looks to expand its online offering with the addition of more user-friendly content that provides simple and clear information to consumers. To this end, the company has added separate blog and "Ask the Expert" features to its site in order to keep visitors informed about the usual topics of interest (e.g., consumer credit cards, credit card comparisons, and banking resources) and to encourage discussion surrounding important financial issues currently in the news (including consumer debt, interest rate changes, investment information, credit reporting, preparing for retirement, and changes to bank rates and fees).
CreditQ.com strives to provide pertinent, accurate, and insightful information focused on consumers interested in all aspects of financial planning and personal finance. As an online financial resource center, the company provides direct access to credit card applications, insurance providers, investment guidelines, and more. Additionally, the site also endeavors to disseminate the most useful information through the publication of articles, news-related releases, and further content that covers changes and updates within the financial industry.
As such, the company is always looking for financial experts, and/or anyone with special knowledge and interest in financial topics, to submit direct-to-consumer information in the form of permanent and/or guest blog contributions. These blog features allow contributors to have their own individual financial blogs on the CreditQ.com website, updated regularly on various topics of temporal financial importance. Information and services currently offered on the website, which may be further reviewed and discussed in blog postings include: news on credit reporting and scoring, changes in ways financial institutions conduct business, advice and tips on securing a mortgage or loan, steps for investing money wisely, building credit and credit history, how to save money, information on online investing, and many more.
Permanent and guest bloggers will engage in financial discussions that not only interest them, but that are insightful and useful to all of the site's visitors. Additionally, the company's blog provides external linking, something established bloggers find particularly useful. It is anticipated that website visitors will find these blog posts useful and informative, but also that visitors will potentially be interested in financial products and/or services provided by the blog contributors themselves.
All contributors to the blog content should be interested in building and expanding their reputations as financial professionals and/or writers, as well as constructing and building upon a fan-base of their own via the CreditQ.com blog feed. Anyone interested in becoming a permanent or guest blog contributor should go to the CreditQ.com website, follow the "Contact Us" link, and submit an application containing a short bio and work sample.
###