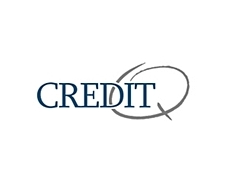 Your Guide To Credit Cards, Loans, Investments
and Everything Between
Newport Beach, CA (PRWEB) April 18, 2012
CreditQ.com knows that coupons are in high demand, and wants people to have access to some of the best discounts and promotions found on the web. They also believe that while the process of collecting and redeeming coupons has become increasingly popular, it has also become increasingly costly. Unfortunately, many of the top coupon discount sites and blogs now require membership fees or other costly add-ons before consumers can get coupon codes or printable coupons. This means that anyone unwilling to pay for special access may not benefit from many of the discounts and promotional offers available, costing them money.
CreditQ thinks everyone should be able to find coupons and discounts that they can use. By adding free coupons, the site intends to streamline the process of locating discounts, making it easier and more efficient. CreditQ also thinks that even large coupon directories should offer free access in order to print and claim these discounts.
The online coupon directory on CreditQ Social will include thousands of entries available for consumers to start saving immediately. As the coupon component of the site matures and expands, CreditQ plans to offer special promotions and offers not found on other coupon sites. Coupon categories currently available on the web site include, but are not limited to: Apparel (clothing, shoes, etc.), Accessories (designer handbags, jewelry, etc.), Cosmetics (makeup, perfume, etc.), Electronics, and much more.
Ultimately, CreditQ hopes to make the experience of couponing inclusive, rather than exclusive, so that consumers can save more money. The site's goal is to make the process of locating, printing, and redeeming coupons quick, easy, and free. To access the new Coupon Directory, consumers should visit the CreditQ Social web site at http://www.CreditQ.com/Social and select the Coupon tab. Site visitors can make use of online coupons and codes to be redeemed immediately or downloaded and printed, completely free. In adding coupons to the site, CreditQ plans to become one of the top destinations for consumers seeking free online coupon codes and site promotions, helping them save more on the things they buy.
For more information and updates, visit CreditQ.com, or CreditQ.com/Social.
About CreditQ.com:
CreditQ.com strives to deliver pertinent, accurate, and useful information to consumers interested in all aspects of financial planning and personal finance. As an online financial resource center, the company provides direct access to credit card applications, insurance providers, investment guidelines, and more. Additionally, the site also endeavors to disseminate appropriate and helpful information through the publication of articles, news-related releases, blog postings, discussion forums, and additional content that addresses changes within the financial industry. The company is always looking for financial experts, and/or anyone with specialized knowledge and interest in financial topics, to contribute in a meaningful way to its site.