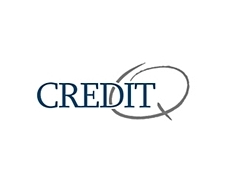 Your Guide To Credit Cards, Loans, Investments
and Everything Between
Newport Beach, CA (PRWEB) December 30, 2011
In order to inform people about the danger, the financial website offers a new article entitled, "When it Comes to Identity Theft, Prevention is Key", which provides advice and useful information on how consumers can best protect themselves.
Identity thieves are increasingly utilizing the latest technology to hack into corporate credit card databases, selling thousands of pilfered numbers on the black market. ID theft is a huge industry, affecting "between 9 and 15 million annually." In California alone, approximately 1 million consumers reported being victims of identity theft in 2010. And world-wide, ID theft is a $114 billion a year money-maker.
CreditQ.com wants consumers to understand that even if they can't control how well businesses secure their private information, the second largest threat to protecting that information is lack of awareness. The website notes that "technology is a key component of our daily lives, to the point that many of us are totally complacent—if not downright careless—about managing our personal information." The result is that millions of people make it all too easy for thieves to get access to what should be secured information.
There are certain things each individual can do to limit their risk. For example, in terms of internet usage, CreditQ.com advises:
-Don't include full birth dates on social networking sites.
-Don't announce out-of-town stays on social networking sites.
-Don't use public or open Wi-Fi access networks to transmit sensitive information or do online shopping.
-Don't click on links contained within unsolicited emails.
-Don't send sensitive personal information through email or over social networking sites.
-Don't allow browsers to auto-complete information like passwords, etc.
-Do use sufficiently long and complicated passwords.
-Do employ email spam filters, and flag emails that appear to be phishing scams.
-Do make the login ID and password for online banking unique
-Do make sure to transmit sensitive information using websites that are security enabled. Look for URLs to begin with "https" .
-Do include only minimal amounts of information when completing any online transaction.
-Do use a website's extra security protection, when available.
Additionally, the article addresses steps to take once someone has become a victim of ID fraud. Specifically, in order to limit legal liability and restore credit, consumers need to do certain things. The article recommends placing a credit freeze when there is evidence of fraud, and placing an alert when fraud is suspected or anticipated.
Ultimately, CreditQ.com warns that identity theft affects millions of Americans annually, so consumers should be particularly diligent about protecting their personal information. The financial website looks to provide news and advice that will help consumers avoid ID fraud, and make it harder for ID thieves to make money off of hapless victims. To read the entire article, visit CreditQ.com.
About CreditQ.com:
CreditQ.com strives to deliver pertinent, accurate, and useful information to consumers interested in all aspects of financial planning and personal finance. As an online financial resource center, the company provides direct access to online credit card applications (credit cards for fair credit, secured credit cards, cash back credit cards and others) insurance providers, investment guidelines, bank rates and more. Additionally, the site also endeavors to disseminate appropriate and helpful information through the publication of articles, news-related releases, blog postings, discussion forums, and additional content that addresses news within the financial industry. The company is always looking for financial experts, and/or anyone with specialized knowledge and interest in financial topics, to contribute in a meaningful way to its site.
###