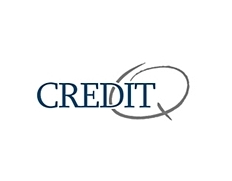 Your Guide To Credit Cards, Loans, Investments
and Everything Between
Newport Beach, CA (PRWEB) December 01, 2011
The concept of providing discussion boards is not uncommon for financial websites. The industry has found them to be particularly useful in a climate in which interest rates, terms of service, bank rates, credit card offers, and other variables are consistently changing. More importantly, since these factors related to the global economic climate are always in flux, consumer financial websites often struggle to deliver pertinent and accurate information to those who need it most. CreditQ.com believes that discussion boards are just one of several approaches that help connect financial experts and financial newbies more effectively and efficiently.
Currently, the Money Forum contains a range of categories, including "personal financing", "investing", "credit reports and scores", and "credit cards." Because CreditQ.com is a financial clearinghouse of sorts, and includes information on credit cards, credit report monitoring, personal loans, mortgages, insurance, education financing, retirement and other investments, etc., the discussions that may be generated can include a combination of those topics, and more.
Consumers that visit the website and the Money Forum will be able to sign-up to join the conversation, search previous discussions, and/or start a new discussion of their own. The website anticipates that some of the forums will be co-sponsored by industry experts, so that discussion topics and questions will be answered by those who know the most about the field.
CreditQ.com hopes that the addition of a discussion interface will help consumers obtain news and information about financial issues that most affect them, while offering resources to help people become active participants in their financial futures. The site anticipates that two of its most popular discussion boards will be those pertaining to the responsible use of credit cards, and strategies for improving one's credit score. Both of these topics are currently trending during the holidays, but also these types of discussions are particularly pertinent in such difficult economic times.
Ultimately, CreditQ.com expects the inclusion of Money Forums to complement and supplement its efforts to provide the most current and accurate financial advice and information to consumers. The company is always looking for ways to not only connect consumers to financial resources, but to offer ways to help people lead better financial lives. CreditQ.com expects to roll out its new Discussion Forum in a few days.
About CreditQ.com:
CreditQ.com strives to deliver pertinent, accurate, and useful information to consumers interested in all aspects of financial planning and personal finance. As an online financial resource center, the company provides direct access to credit card applications for all types of credit (ex.: credit cards for bad credit, balance transfer credit cards for good credit,secured credit cards for people with limited credit, instant approval credit cards), insurance providers, investment guidelines, and more. Additionally, the site also endeavors to disseminate appropriate and helpful information through the publication of articles, news-related releases, blog postings, discussion forums, and additional content that addresses changes within the financial industry. The company is always looking for financial experts, and/or anyone with specialized knowledge and interest in financial topics, to contribute in a meaningful way to its site.
###