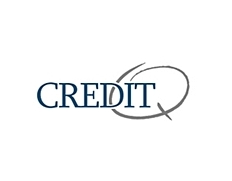 Your Guide To Credit Cards, Loans, Investments
and Everything Between
Newport Beach, CA (PRWEB) January 29, 2012
In the new article, the financial resources website addresses how a poor economy has pushed some unemployed or underemployed Americans towards self-employment. For some, the opportunity to be their own boss may prove serendipitous, while others may find that the costs of not being an employee are unexpectedly high.
"The number of independent contractors has risen in sectors that people normally don't associate that closely with the self-employed," said Michelle Walker, the writer of the article, and an independent contractor herself. "Some of that increase is probably a natural result of the internet, and the growing convenience of doing business in other places besides an office. But some of it is also probably attributable to dynamics of the economy. People who are defined as 'unemployable' by the establishment may discover that finding their own work, through various projects, is a viable option."
But should this solution be a long-term one? CreditQ suggests that, while there are some financial advantages to being "a 1099" (particularly for those who can't find work elsewhere), there are also drawbacks that not everyone is aware of.
The advantages are numerous. Most independent contractors can set their own prices, and because there are fewer costs associated with hiring them, companies tend to pay a higher rate than they do for employees. Contractors sometimes have more flexible work schedules, and may even work off-site or at home, at least part-time. Additionally, the self-employed are able to put more money away in tax deferred accounts, like an SEP IRA, and it's possible to deduct certain business-related expenses on taxes.
However, disadvantages exist too. Some independent contractors are taken advantage of; they should be classified as employees, but their employers unlawfully classify them as independent contractors in order to bypass payroll taxes and benefits. Additionally, some 1099 filers don't understand the differences between being an employee versus a contractor, and are enticed to working as an independent contractor rather than a traditional employee. Contractors are not eligible for paid vacation, sick days, health insurance, worker's comp, or unemployment benefits. Newbies to independent contracting may be disconcerted to discover that they're not covered by an employer's liability insurance, nor are they eligible for overtime. And they're expected to pay twice as much for Social Security and Medicare taxes (in the form of a self-employment tax), and even pay estimated taxes to the IRS each quarter (if their income is above a minimum amount).
CreditQ.com notes that, while there are advantages to being self-employed, some people who come to it as a consequence of a poor economy may want to reevaluate their overall financial health, and reconsider their independent contractor status. As employment rates start to rebound across the country, and companies begin to reinvest in hiring, now might be the time to seek traditional employment, and relegate the self-employment work to a second job or weekend hobby.
To read the full article visit CreditQ.com.
About CreditQ.com:
CreditQ.com strives to deliver pertinent, accurate, and useful information to consumers interested in all aspects of financial planning and personal finance. As an online financial resource center, the company provides direct access to credit card applications, such as credit cards for fair credit, department store credit cards, secured credit cards, insurance providers, credit reports and credit scores, investment guidelines, bank rates, such as money market account rates, high yield savings account rates and more. Additionally, the site also endeavors to disseminate appropriate and helpful information through the publication of articles, news-related releases, blog postings, discussion forums, and additional content that addresses news within the financial industry. The company is always looking for financial experts, and/or anyone with specialized knowledge and interest in financial topics, to contribute in a meaningful way to its site.
###