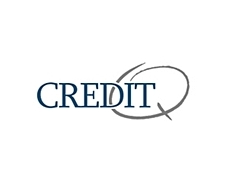 Your Guide to Credit Cards, Loans, Investments and Everything Between
(PRWEB) March 30, 2012
CreditQ.com plans to greatly expand the Business Directory in the coming months, is promoting the directory as a primary financial resource for users of their financial networking site. This is an especially unique opportunity for businesses because of the scope of the site, and potential for visibility. Notably, CreditQ Social's target audience is fairly broad and includes financial professionals, as well as consumers seeking information about financial products and services.
CreditQ Social features interactive applications, modules, and features designed to promote users to engage with one another, and to seek information regarding financial products and services. As part of the mission of the website, the Business Directory aids in the delivery of accurate information, and will be an important resource for consumers interested in locating financial service providers.
In a nutshell, CreditQ knows how important it is for site members and visitors to be able to find exactly what they need, quickly and efficiently. The site intends for the directory, which offers detailed contact information for businesses (categorized by industry, location and other variables), to eventually include thousands of entries available for site users. As more businesses are added, consumers will be more inclined to search the directory first when trying to locate a financial product or service they're looking for, adding yet another avenue for businesses to get valuable client referrals.
CreditQ.com is currently offering all businesses in the financial services industry an opportunity to register for free on the directory. The searchable Business Directory includes a detailed listing of business information and links to their website or social networking page. Each listing will contain:

The business name and contact information
Brief description, including bio and products/services offered
A photo representing the business
About CreditQ.com:
CreditQ.com strives to deliver pertinent, accurate, and useful information to consumers interested in all aspects of financial planning and personal finance. As an online financial resource center, the company provides direct access to credit card applications, insurance providers, investment guidelines, and more. Additionally, the site also endeavors to disseminate appropriate and helpful information through the publication of articles, news-related releases, blog postings, discussion forums, and additional content that addresses changes within the financial industry. The company is always looking for financial experts, and/or anyone with specialized knowledge and interest in financial topics, to contribute in a meaningful way to its site.